The Doll Forum, also known as TDF, is the largest sex doll community website with over 70,000 members and close to 2 million posts. They have been the go-to website for information on various brands, manufacturers, and vendors, as well as a place for doll enthusiasts to share experiences and photos with their fellow compatriots.
On September 27, 2020, Mizuwali, the owner of Piper Doll, openly expressed his anger on Twitter at TDF's discussion to ban certain Piper Dolls from appearing on their website. TDF has always had rules against sharing child-like doll photos or links, and warned members not to purchase these dolls due to laws against them in certain countries, namely UK, Canada, Australia, and possibly soon, the US.
今天收到TDF的通知,認為Phoebe Akira Ariel Risako都不滿14歲,甚至Risako是不滿12歲的????所以他們禁止我們再張貼和推廣任何和這四個娃娃有關的文章並且禁止我們販售
我非常懷疑他們的智商和動機
我受夠了TDF這些狗屎 pic.twitter.com/ql4aJHgw3d

— Mizuwali (@Mizuwali) September 28, 2020
In his post, combined with a meme saying "Shut your f*cking pie hole, c*nt," Mizuwali stated, "I received a notice from TDF today that Phoebe, Akira, Ariel, Risako is under 14 years old, and even Risako is under 12 years old???? So they forbid us to post and promote any articles related to these four dolls and ban us from selling. I very much doubt their IQ and motivation, I'm fed up with TDF shit." (Translated from Chinese)
In various replies to comments on his tweet, he stated that he had paid TDF on everything he had to including ad spots that he didn't want to buy, suggesting that TDF had extorted money from him in the past. He also stated that no other manufacturers or vendors were contacted except for him, and that his dolls do not look like children. He received a lot of support on Twitter, but all the commenters were already his followers.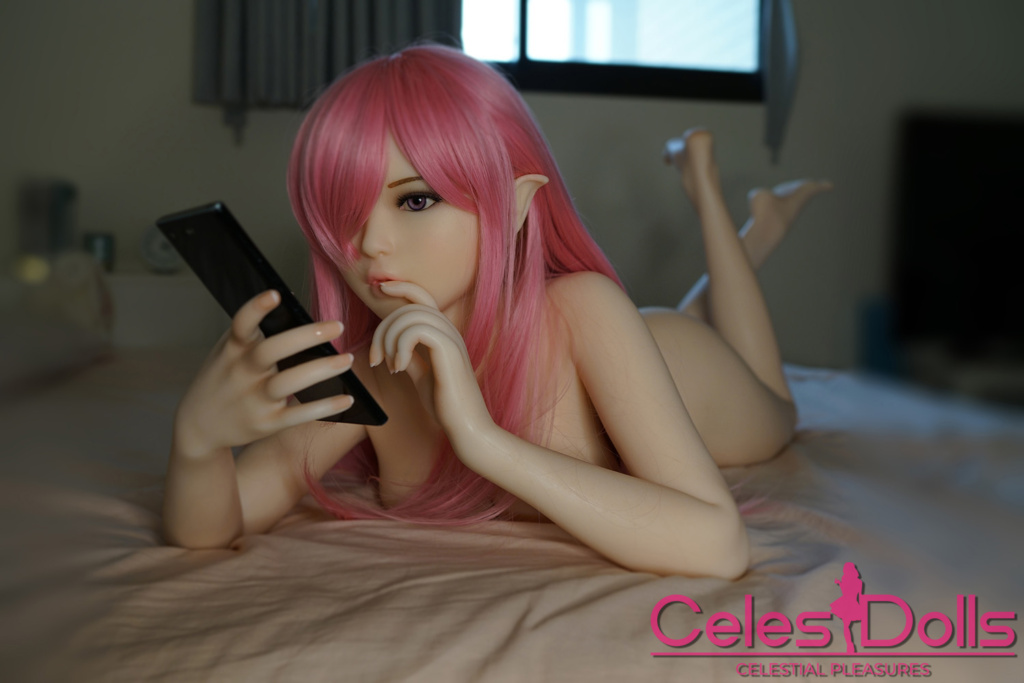 This will likely fuel a debate that has been gradually building up in the US over the past few months regarding child-like sex dolls. What determines whether a doll looks like a child or not, who gets to decide, whether it should be illegal or not, and how will it affect the sex doll industry in the future? There are some that want to ban sex dolls altogether and many fear that a ban on child-like sex dolls will be the first step in the ban of all sex dolls in the future.
Although some posts including the banned Piper Doll models still exist on TDF, TDF has removed many customer photos and posts regarding Piper Dolls. Many Piper Doll owners have decided to boycott TDF because of this.
We can only wait and see what is in store for the future of sex dolls. Many sex doll enthusiasts agree that Piper Dolls don't resemble children due to their large breasts, hips, and butts, but the question is who gets to decide? TDF, as a private company, has the right to make this decision in banning certain Piper Dolls (likely to protect their assets, which is understandable) but it has also hurt their trust with many doll owners.
OCTOBER 3, 2020 UPDATE:
很不幸的,我的twitter也已經淪為他們的管轄範圍,我被要求刪除文章,不然他們將會刪除我們的版面並且沒有任何的退款政策,且讓我們看看到年底會發生什麼事。 pic.twitter.com/p31oiq9Wic

— Mizuwali (@Mizuwali) October 4, 2020
On October 3, 2020, Mizuwali tweets, "Unfortunately, my twitter has also become their jurisdiction, I was asked to delete the article, otherwise they will delete our page and there is no refund policy, let us see what will happen by the end of the year" (Translated from Chinese)
According to Mizuwali, TDF [blackmailed] him into removing his original tweet from September 27, 2020, which has since been deleted. TDF threatened to remove the Doll-forever section (which includes Doll-forever, Piper Doll, and Doll House 168) if Mizuwali did not remove the tweet, and would not refund the money Mizuwali had spent for that section. It is understandable why Mizuwali had to delete his tweet, otherwise, his business and sales would have been negatively affected.
This is some real TDF drama unfolding before our very eyes.
NOVEMBER 16, 2020 UPDATE:
Despite Mizuwali's complaints about TDF on Twitter, there were never any official posts on Dollforum regarding this ban. However, on November 16, TDF finally made an official post (here) which confirmed that the 5 Piper Dolls previously mentioned (Akira, Ariel, Iris, Phoebe, and Risako) were indeed banned on TDF. A few other heads and bodies from other brands such as Doll House 168, DS Doll, and SM Doll were also banned. Since the official post, TDF has started cracking down hard on the banned Piper Dolls and have removed nearly all photos and photo threads of these dolls. While some threads regarding these dolls still exist, no photos appear in these threads.
What are your thoughts about TDF's latest action. Comment below!