The sex doll industry is booming with new brands popping up every few months. Therefore, I compiled this list of all the top brands that design their own original dolls (no knockoff brands). This list is a work-in-progress and more will be added in the future. Although most brands make both TPE and silicone dolls now, they are divided into the material they started as (for more organization). Here is my complete list of top TPE and Silicone brands currently out there in no particular order.
WM Doll is the most popular sex doll brand in the world, and for good reason. Known for their high quality material and attractive model-like heads, WM Doll makes some of the most realistic faces and bodies in the market. They're designed with the Western audience in mind.
Pros:
Most Popular Doll Brand
High Quality Dolls
Over 400 Heads/Faces to Choose from
Many Body Types to Choose from
Designed to Appeal to All Audiences
Also Makes Silicone Dolls (Angel Kiss)
Cons:
Slightly longer production time than other TPE brands
Poor LHP (love hole placement) on certain models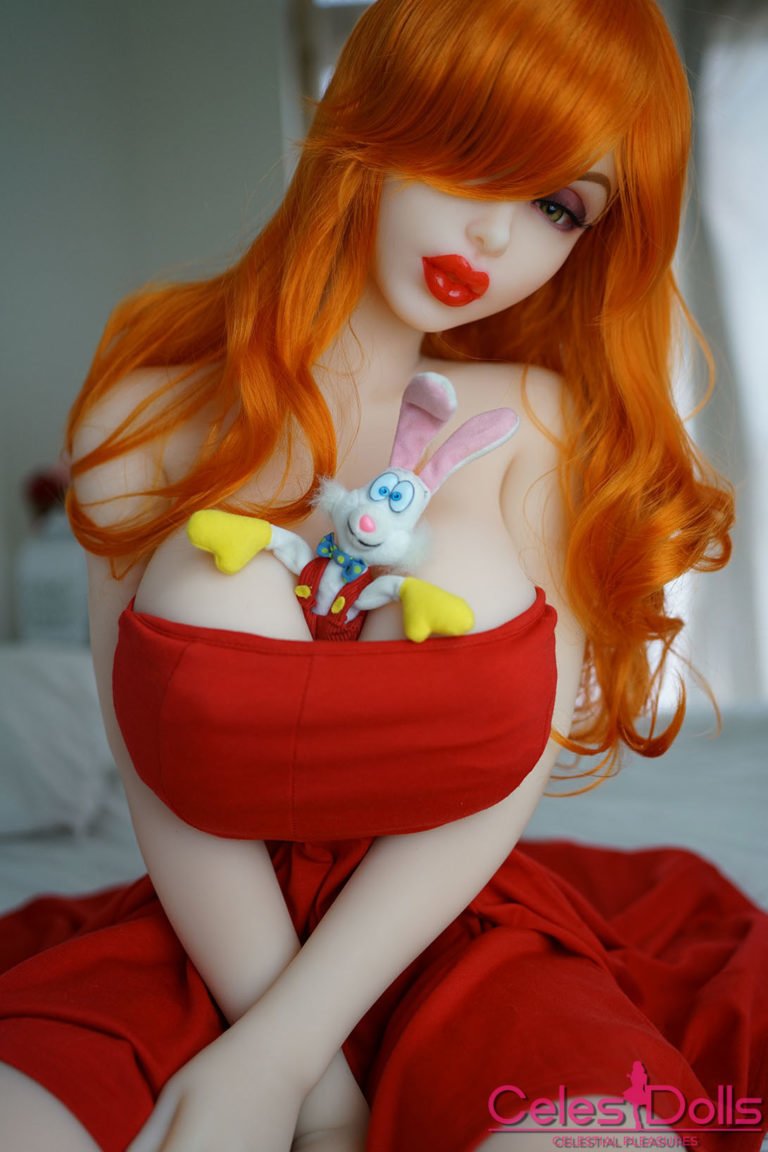 Piper Doll has the softest and most luxurious TPE material in the market. Designed by the famous designer and photographer, Mizuwali, their anime-inspired dolls are both innovative and sexy! Cute faces, curvy bodies, plump bubble butts, and seamless neck designs are their specialty.
Pros:
High Quality Dolls
Softest TPE Material in the Market
Seamless Neck Design (Non-removable head)
Highly Flexible Skeleton (EVO)
Well-Proportioned Bodies with Plump Butts
Silicone & Mini Versions of Their Dolls
Cons:
Fragile and Floppy Wire Fingers
Silicone may have tearing issues
Lacking in creativity and innovation lately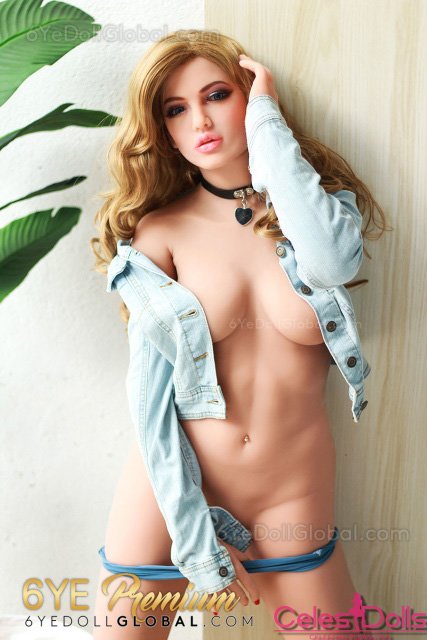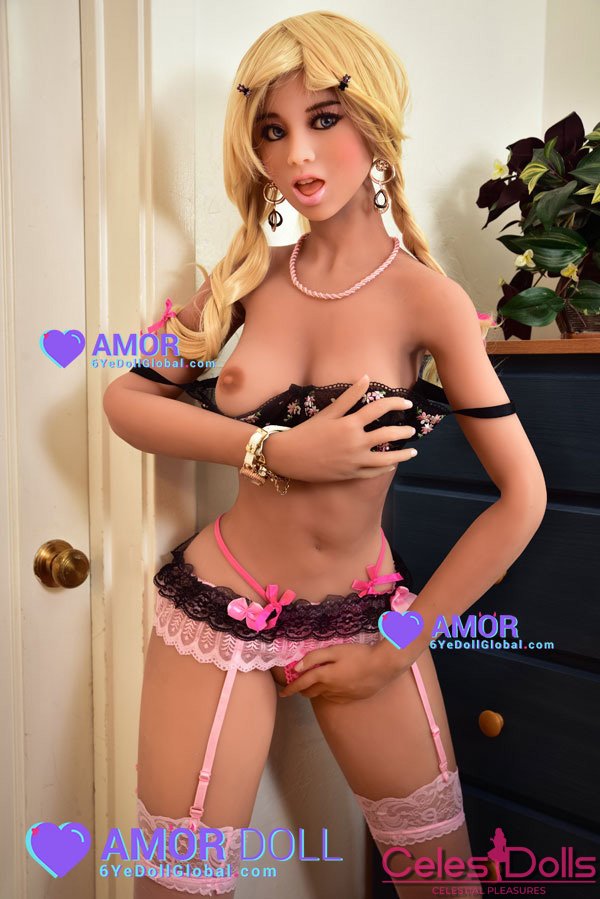 6YE Premium is an established brand known for their realistic dolls. Their popular Amor series has anatomically-correct vagina placement which many other doll brands lack. This correct positioning makes a world of difference when it comes to sex. In the meantime, all their other dolls (non-Amor) still have decent LHP. Additionally, the HR Doll brand is made in the same factory as 6YE.
Pros:
High Quality Dolls
Anatomically Correct Vagina Placement (Amor) 
New TPE formula does not require oiling or powdering
Cons:
Their dolls generally aren't as attractive or popular as other brands
Amor series has limited body types at the moment
If you love WM Doll, then you'll love YL Doll (and OR Doll). Made in the same factory, they are very similar to WM Dolls but with different faces and bodies. They typically have a more fantasy aspect to them. Their attractive dolls have won the hearts of many new doll owners.
Pros:
High Quality Material
Attractive Faces and Bodies
Heads and Bodies are Interchangeable with WM Doll
Unique Heads including Vampires
Cons:
Their dolls tend to have strange proportions like huge breasts and tiny waists (Not necessarily a bad thing)
Irontech Doll is a brand that started gaining traction in 2018. They're known for their artistic style, with beautiful Western faces, realistic bodies, and quality material. If you're into Caucasian or black dolls with thick bodies, you'll love Irontech Doll. Their new Silicone dolls feature much more realistic faces.
Pros:
High Quality Dolls
Large Selection of Western-style Heads
Thick Silicone Bodies for BBW Lovers
Very Realistic & Attractive Silicone Heads
Affordable Mini Starter Series Dolls
Cons:
Their TPE heads won't appeal to everyone
Their photography tends to be heavily edited/photoshopped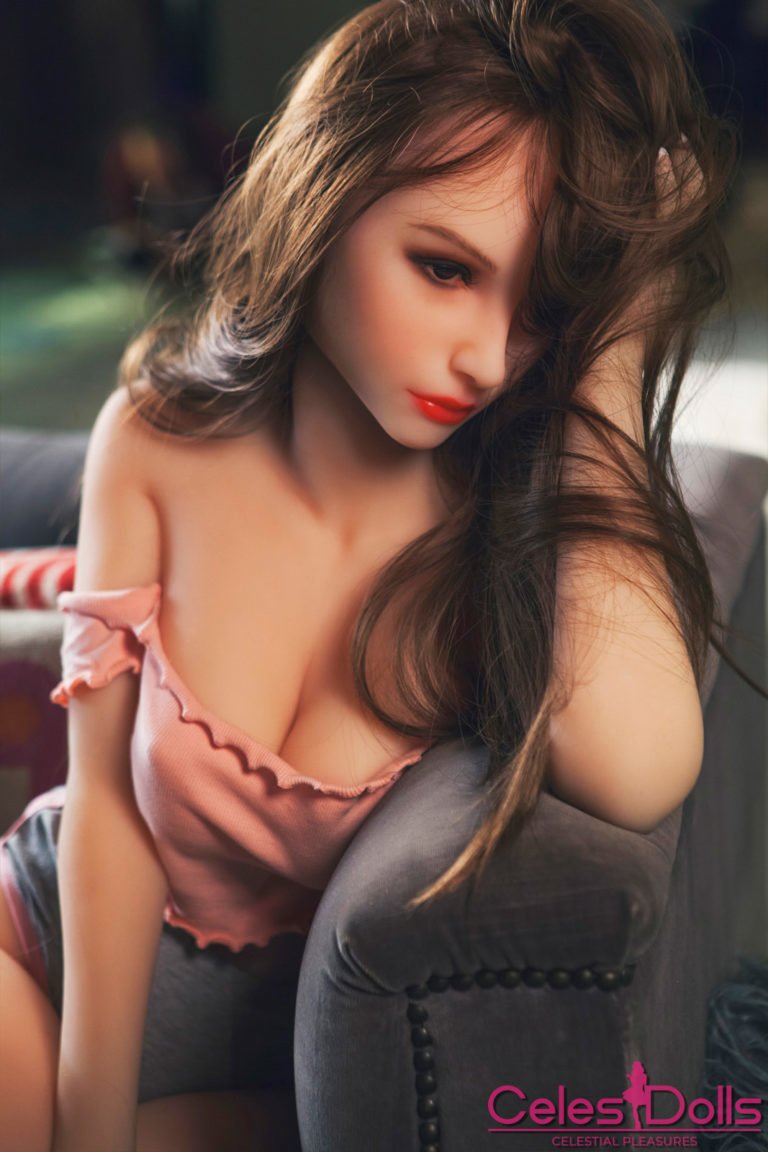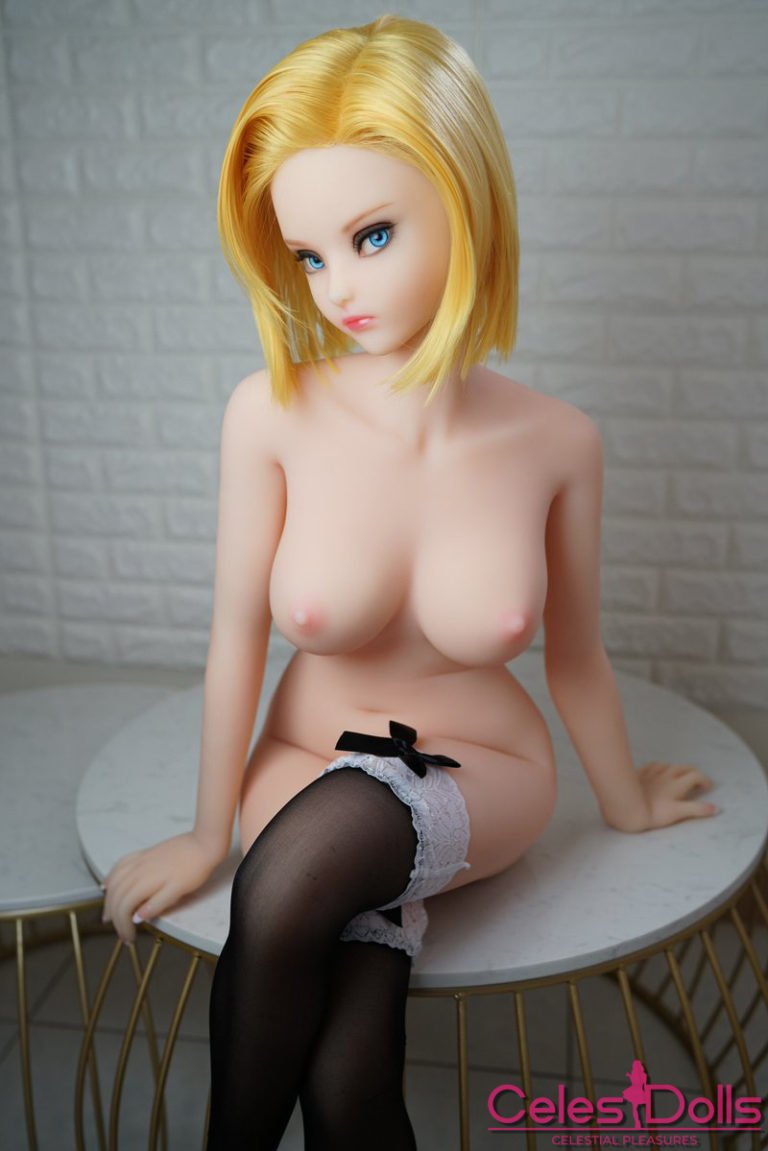 Made in the same factory as Piper Dolls, Doll Forever and DH168 2019 series dolls offer attractive Asian and anime-inspired dolls. They are basically Piper Dolls with a removable head. Doll House 168 focuses on Asian and anime faces, while Doll Forever specializes in Western faces. New anime dolls are now under the Irokebijin brand.
Pros:
High Quality Dolls
Softest TPE Material in the Market
Highly Flexible Skeleton (EVO)
Irokebijin Brand Has Many Anime Dolls
Many Dolls to Choose From
Cons:
Their faces are more cartoony/fantasy than realistic
Their older DH168 dolls are not made with their new Platinum TPE material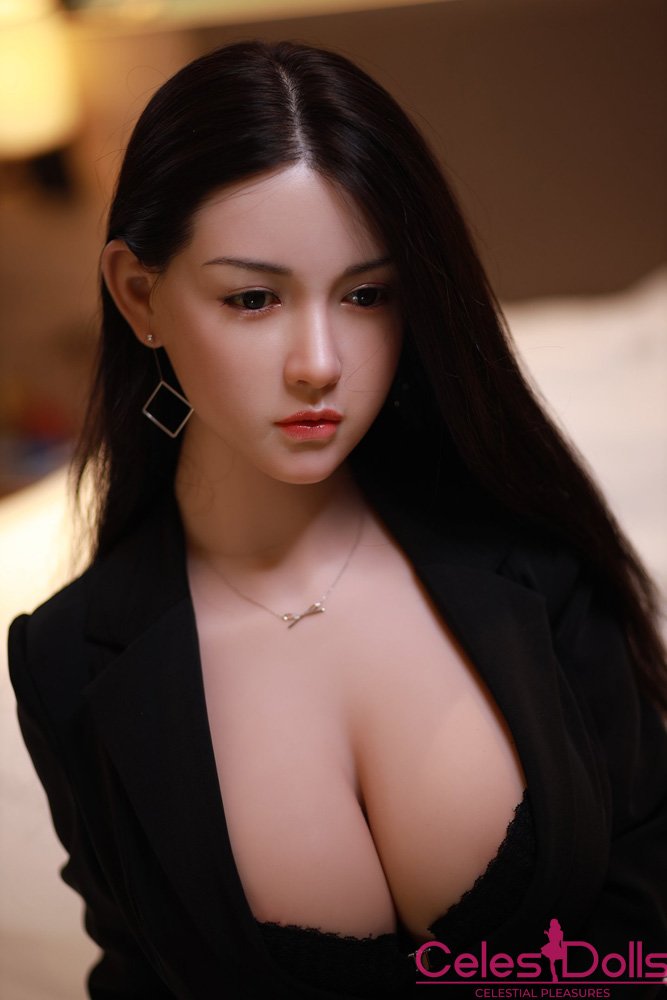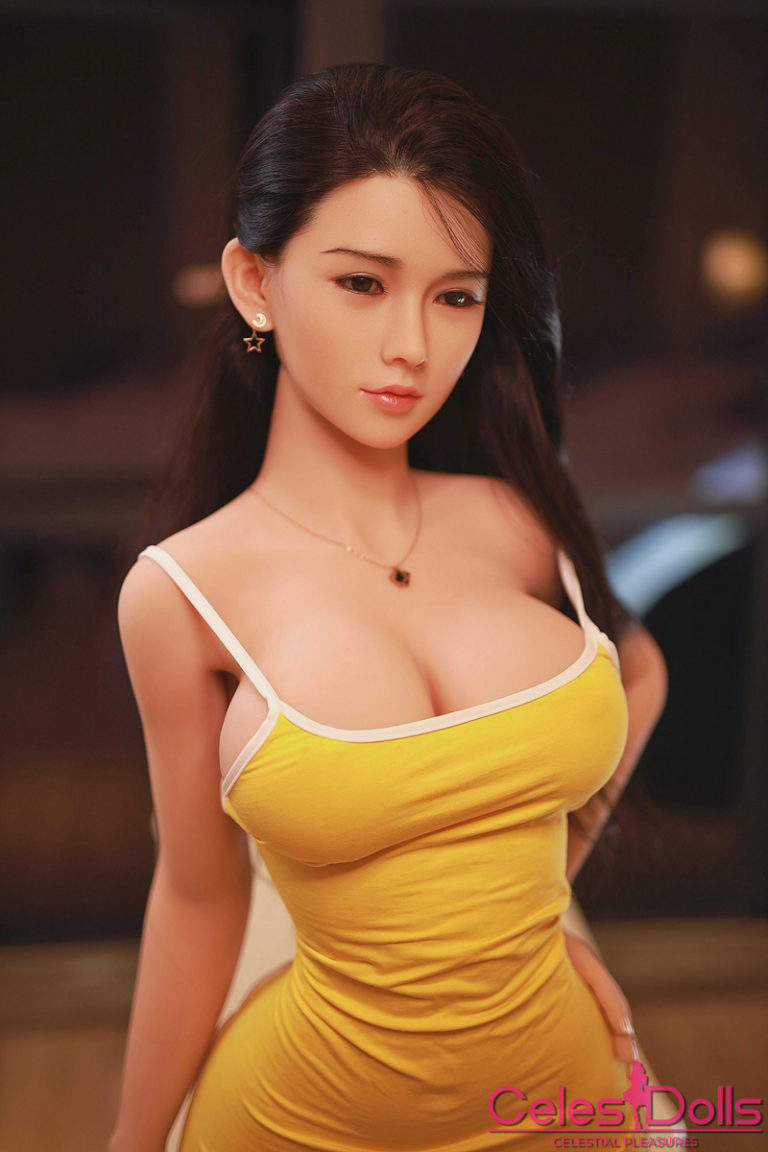 JY Doll is a popular, more affordable doll brand. They make very attractive dolls with beautiful photography, including realistic silicone heads on TPE bodies. Although they had quality control issues in the past, they still have many happy customers. Their Asian heads are particularly well-designed.
Pros:
High Quality Material
More Affordable Prices
Realistic Silicone Faces and Busty Bodies
New Silicone Bodies and Weight Reduction Options
Cons:
Known to have poor quality control and bad customer service
Their photos are very edited or photoshopped
Some bodies have overly thin waists, and poor neck-head proportions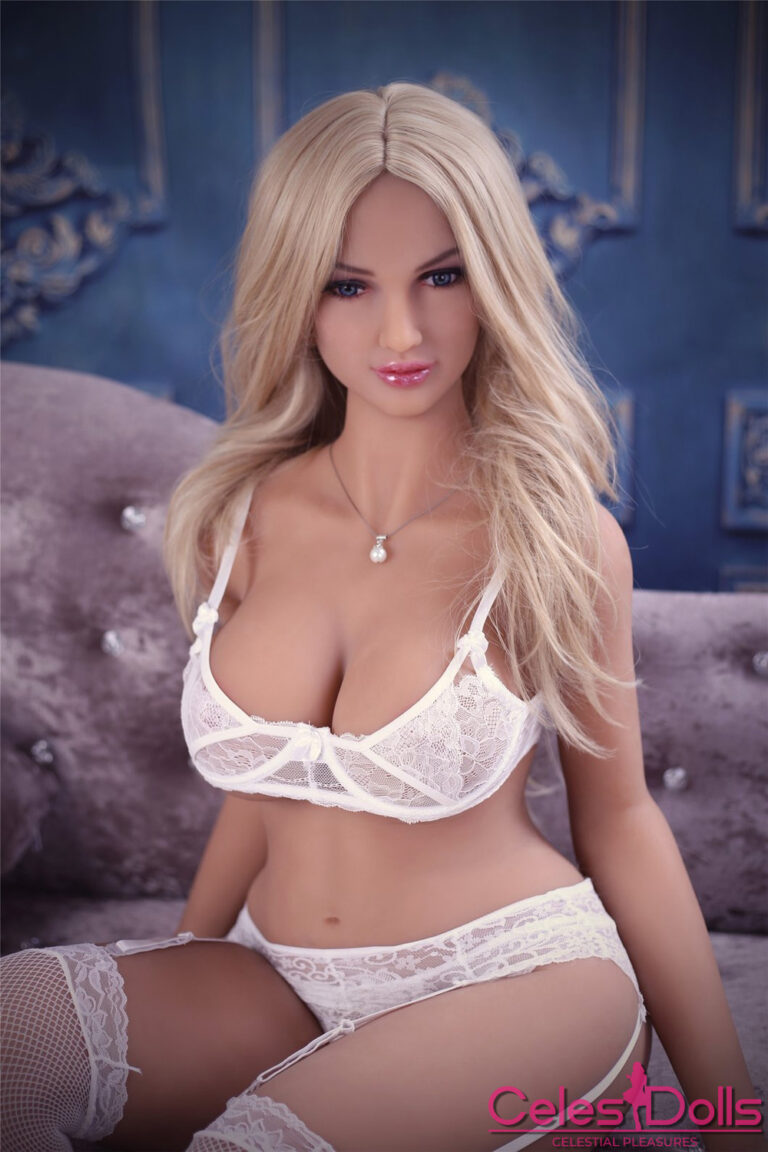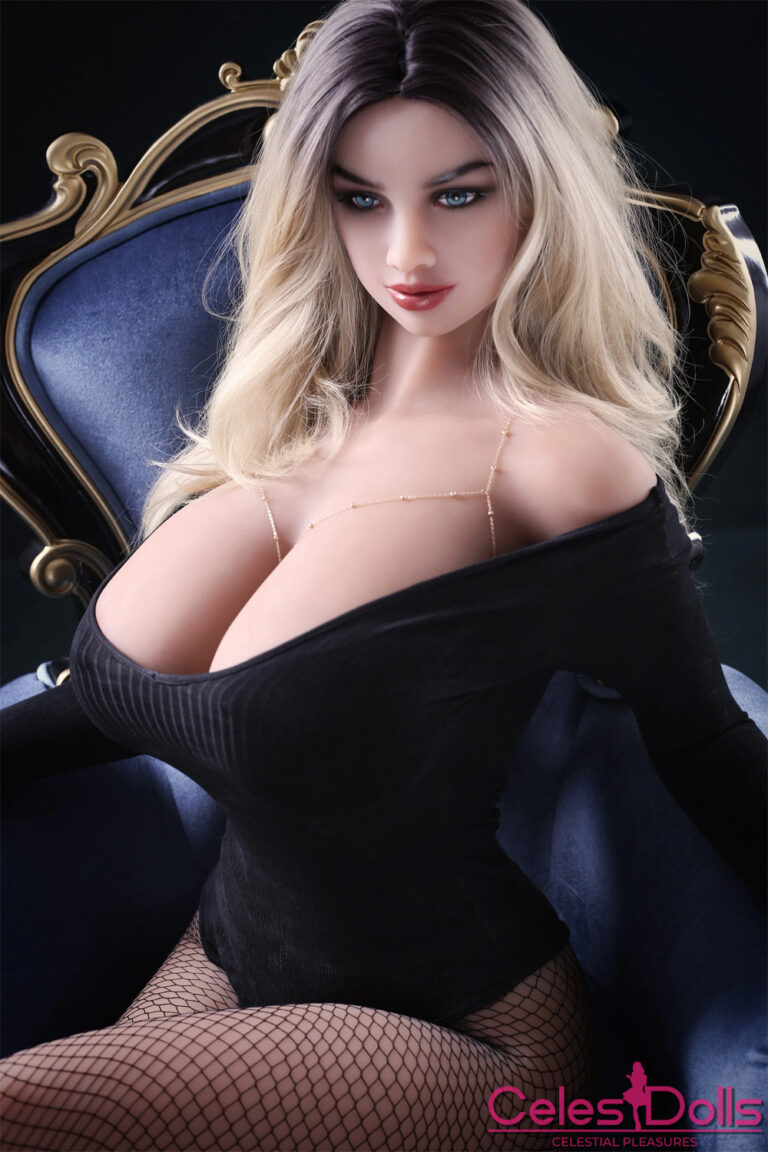 Made in the same factory as JY Doll, AF and AS Doll are slightly more affordable, medium-tier dolls. With attractive Western faces and busty bodies, they are a good choice for new doll owners and veterans alike. Sometimes JY, AF, and AS will sell each others' brands since they are all made in the same factory.
Pros:
High Quality Material
More Affordable Prices
Attractive Faces and Sexy Bodies
Lots of Dolls to Choose From
Better Customer Service than JY Doll
AF Dolls Look Very Similar to Promo Photos
Cons:
AS Dolls Usually Don't Look As Good As the Promo Photos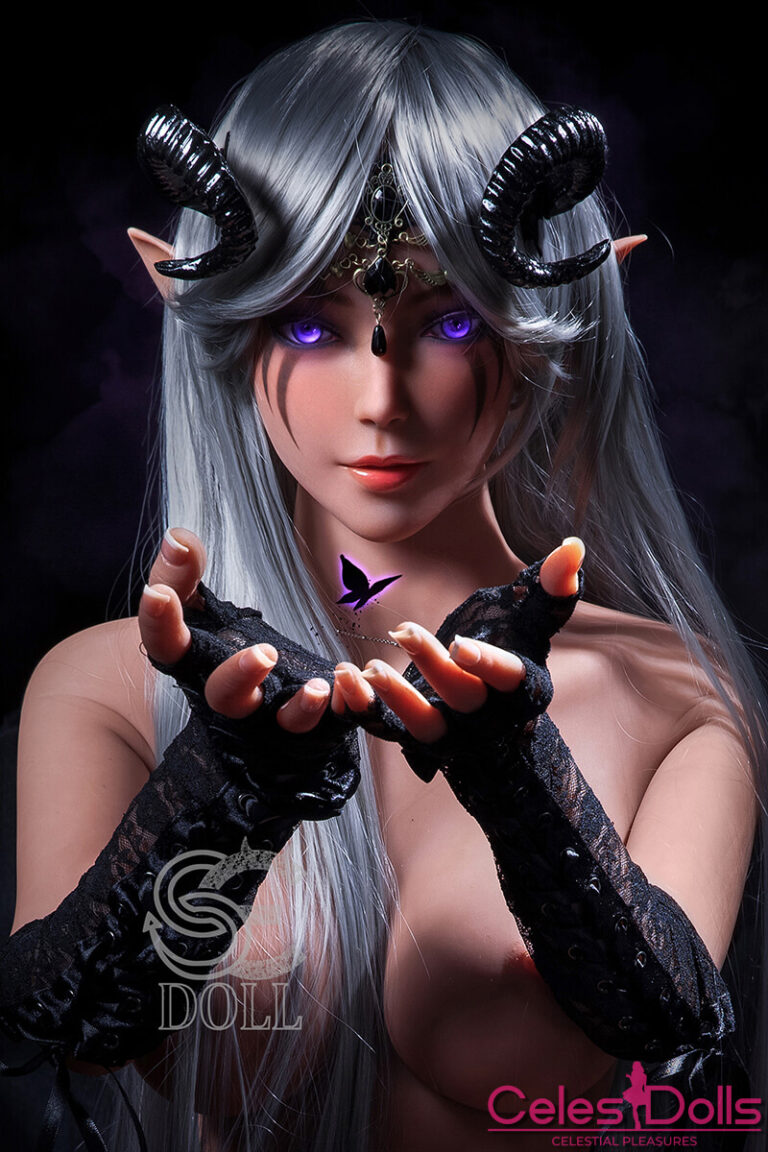 SE Doll is an up-and-coming sex doll brand made in the same factory as WM Doll. They have very pretty heads, and also specialize in Elves. If you like Elves, SE Doll is your best option. They have an incredible makeup team, and offer distinct makeup options that no other brand offers. They also started making dolls in silicone material.
Pros:
High Quality Material
Many Elf Dolls to Choose From
Fantastic Head Makeup
Pretty Faces and Sexy Bodies
Front and Back Photos of all Their Dolls
Very Active Manufacturer/Customer Support
Cons:
Not much reviews because they are relatively new
Because their dolls are TPE, the unique Elf head makeup will eventually fade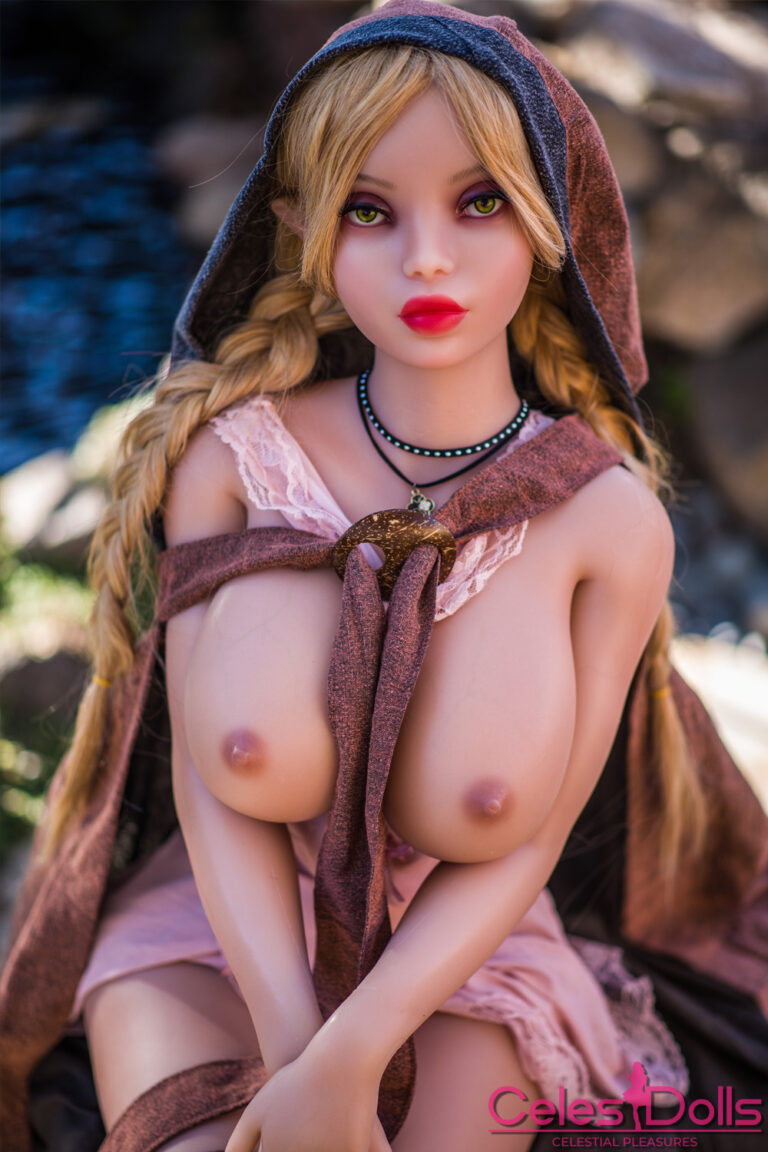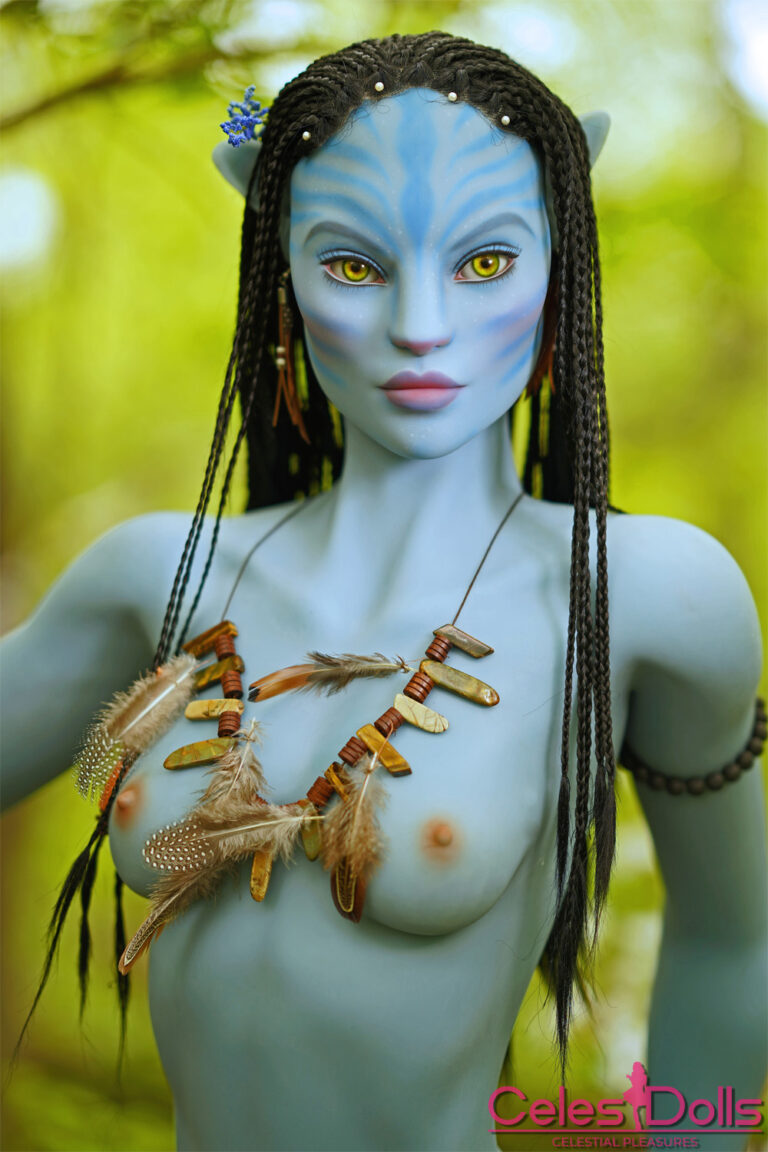 SM Doll has been around for a long time. They were once super popular, but that popularity has declined as of late. They are most known for their famous elf doll and Na'vi-inspired doll, but have other attractive dolls as well. They make both TPE and Silicone dolls.
Pros:
High Quality Material
More Affordable Prices
Popular Elf Doll (Lorelei) Also Comes in a Silicone Seamless Neck Version
Blue, Green, and Gray Skin Options
Offers Unique Fantasy-Themed Dolls
Cons:
Their Dolls Won't Appeal to Everyone
Limited Doll Selection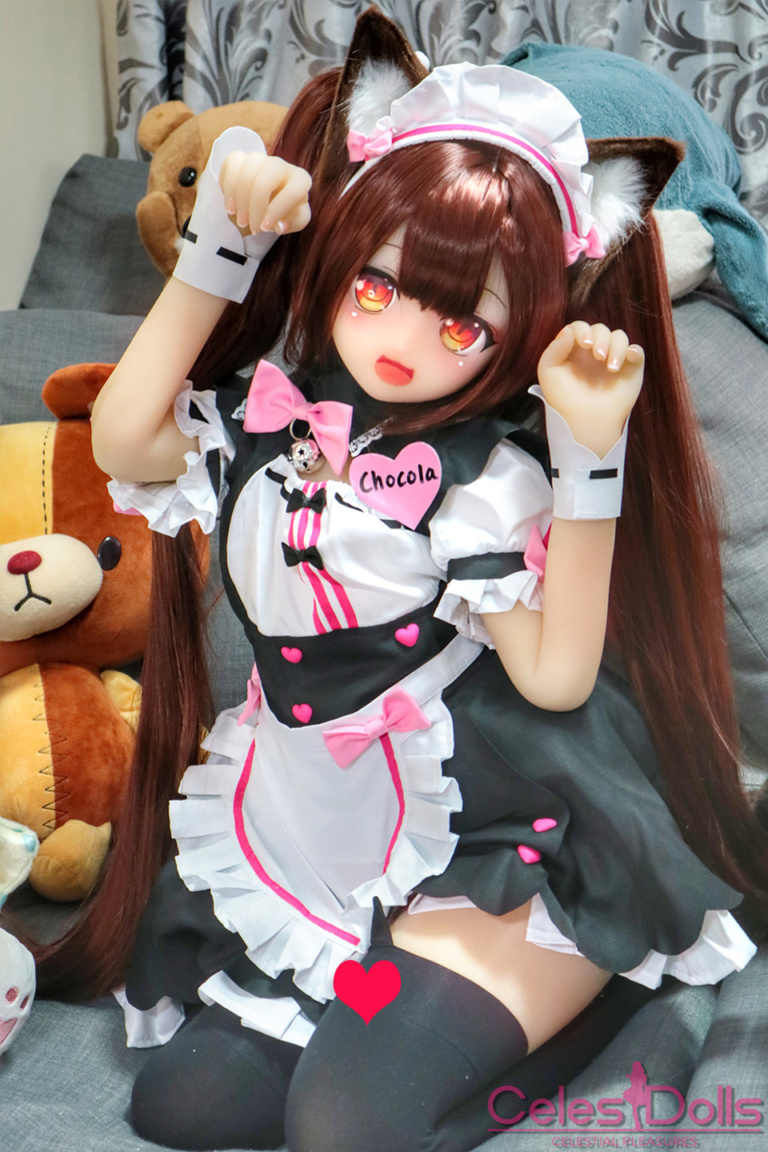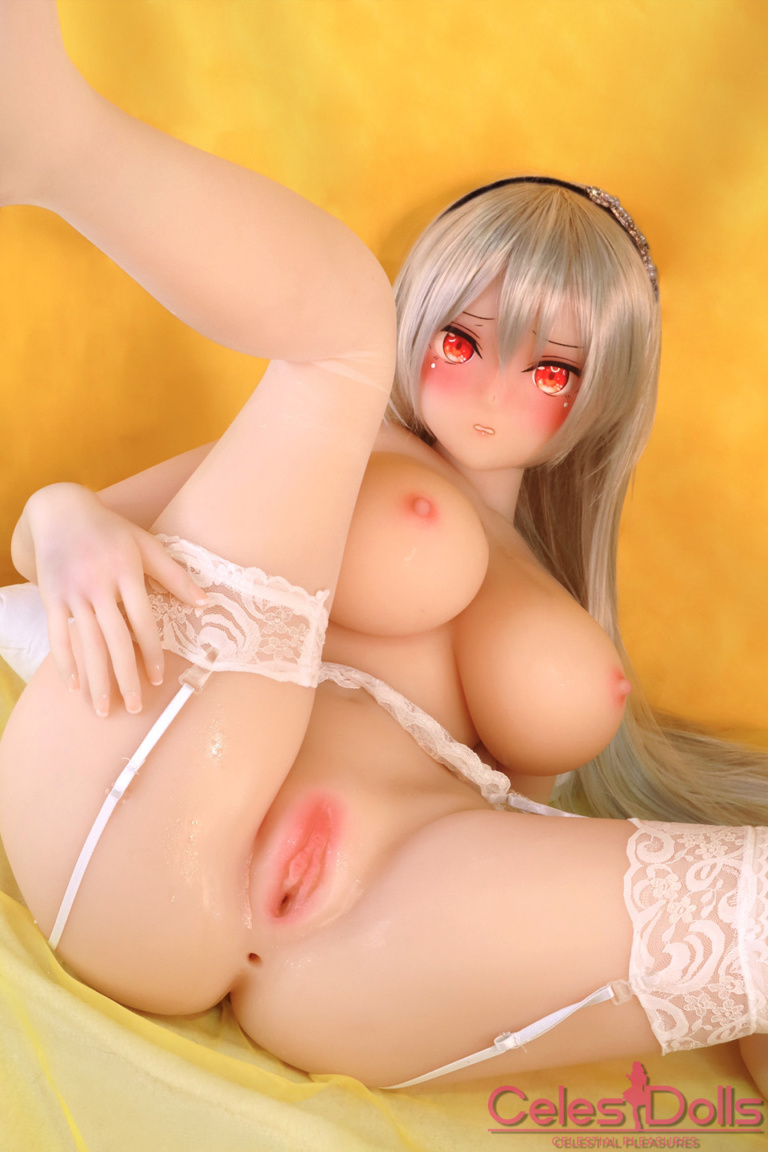 Aotume is one the best anime sex doll brands out there. Their lifesize dolls are both adorable and sexy, and can look like your favorite anime characters. They can custom match a head of your choice, and have a few different bodies to choose from. Bring your 2d waifu to life!
Pros:
High Quality Material
Cute, Anime Faces and Bodies
Can be Customized to Look Like Specific Anime Characters
The Only Brand That Focuses on Anime Dolls
80+ Different Eye Options
Cons:
No Oral Function
TPE can stain; therefore not great material for anime cosplay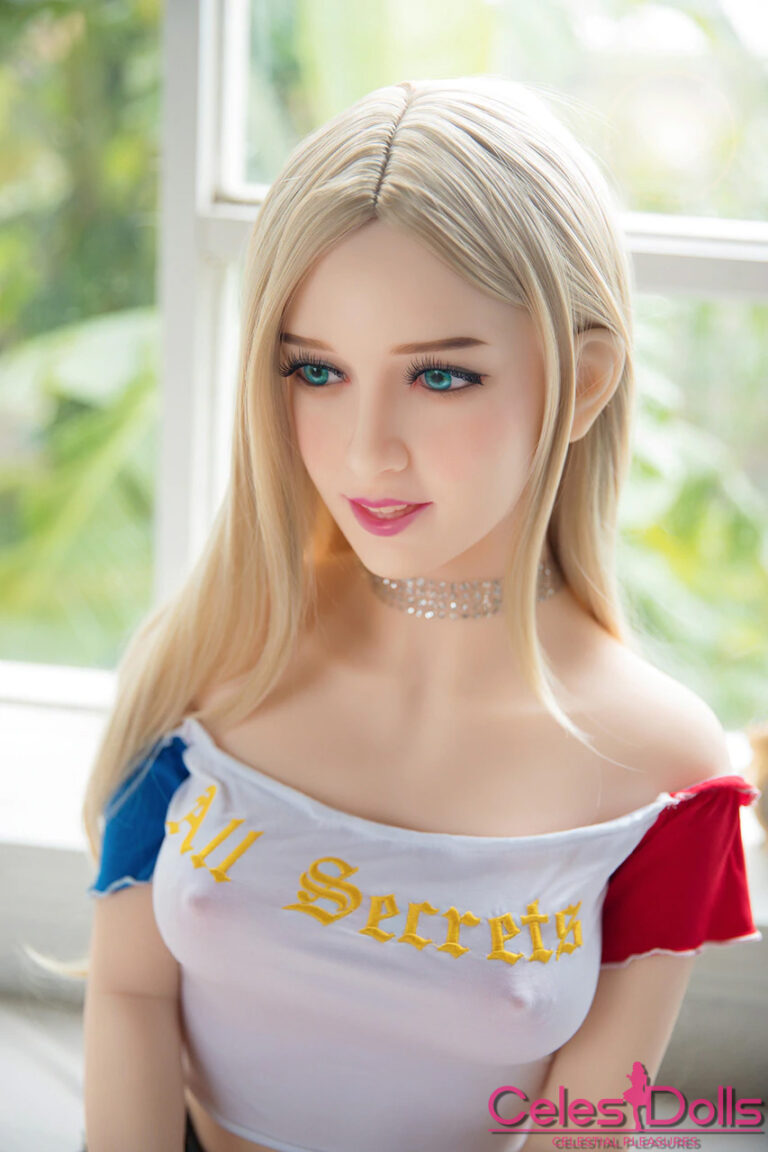 Jarliet is a medium-range sex doll brand. Their dolls are generally more affordable, with all kinds of faces including Caucasian, Black, and Asian. They aren't super popular but have a pretty good selection of dolls to choose from. Recently, they started making full-silicone dolls, which look quite good at affordable prices.
Pros:
High Quality Dolls
More Affordable Prices
Many Dolls to Choose From
Both TPE and Silicone Dolls
Focus on Western-style faces
Cons:
Quality is not a good as upper-range dolls
Not everyone will find their faces attractive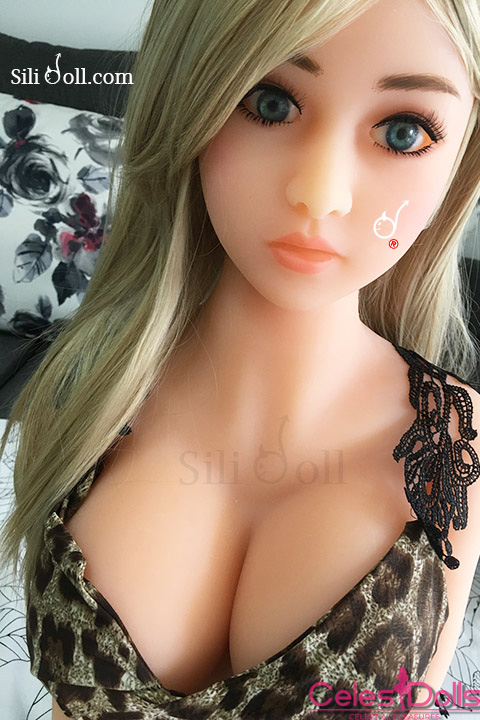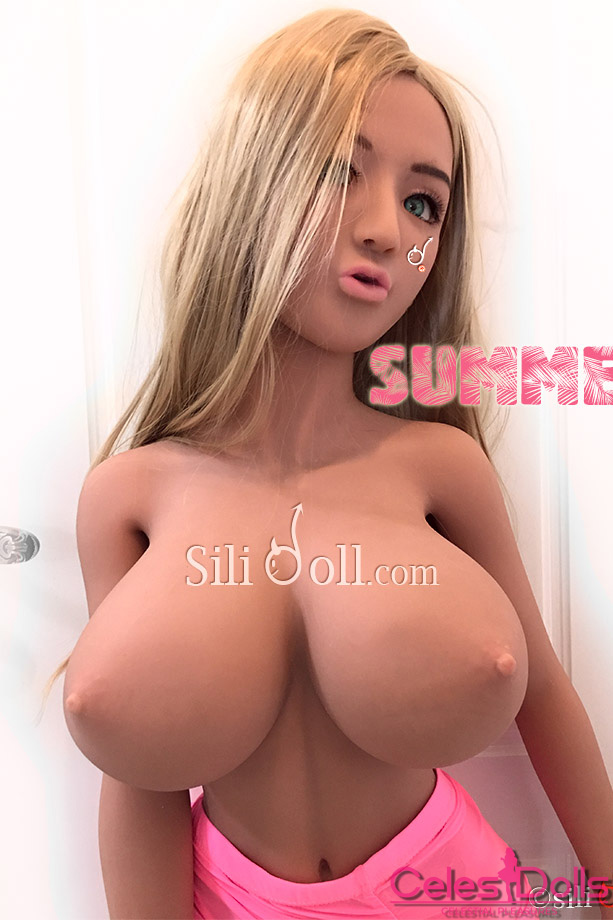 SiliDoll is a US brand that makes high quality, affordable sex dolls. Their life-sized dolls are no longer made in the US but they still retained their high quality and service. They also offer masturbators that are available to ship from the US.
Pros:
High Quality Material
Affordable Prices
Cute-looking Dolls
Dolls Range From Mini to Full Sized
Sex Toys Like Torsos and Masturbators Are Shipped From the US
Cons:
Not Everyone Will Like the Way Their Dolls Look
Limited Doll Selection
They had a clearance sale for a year- not really sure what's going on with them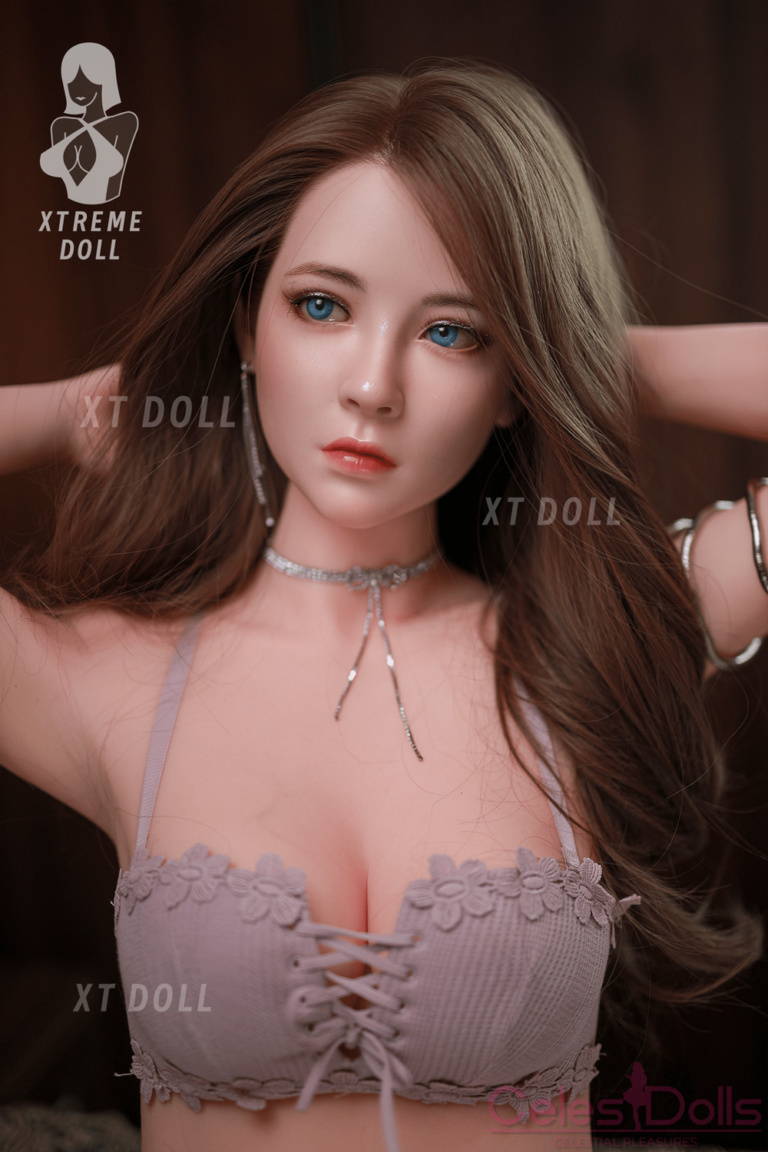 Formerly known as XY Doll, XT Doll is a sex doll manufacturer that specializes in full silicone, as well as hybrid dolls (silicone head, TPE body). Many of their heads are quite beautiful, although some of an unappealing, wide-eyed look. They're a bit more affordable than other silicone brands.
Pros:
High Quality Material
Realistic Silicone Heads and Bodies
More Affordable than other Silicone Brands
Cons:
Not many reviews
Inconsistent head designs – some look much better than others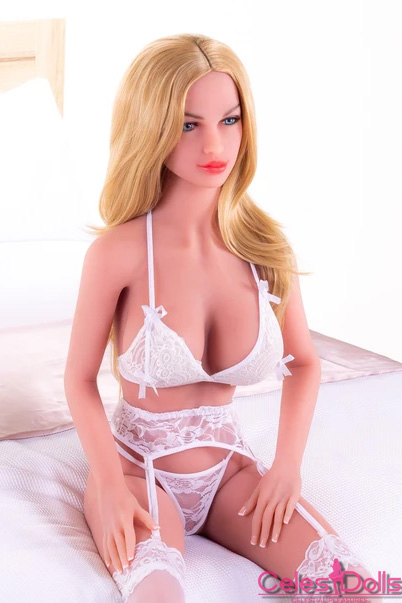 Kimber Doll is a high quality, $600 sex doll that is perfect for newcomers and people on a tight budget. Because Kimber Dolls are mass-produced and shipped in only one style with no customization options, they are the only company that can offer such an affordable and high quality doll.
Pros:
High Quality Material
Most Affordable Full-Sized Doll (Only $600)
Great option for people trying sex dolls for the first time or on a tight budget
Fast Domestic Shipping in the US, UK, Canada, and Australia
Cons:
Only Comes In One Style (Cannot be customized)
Only Ships to 4 Countries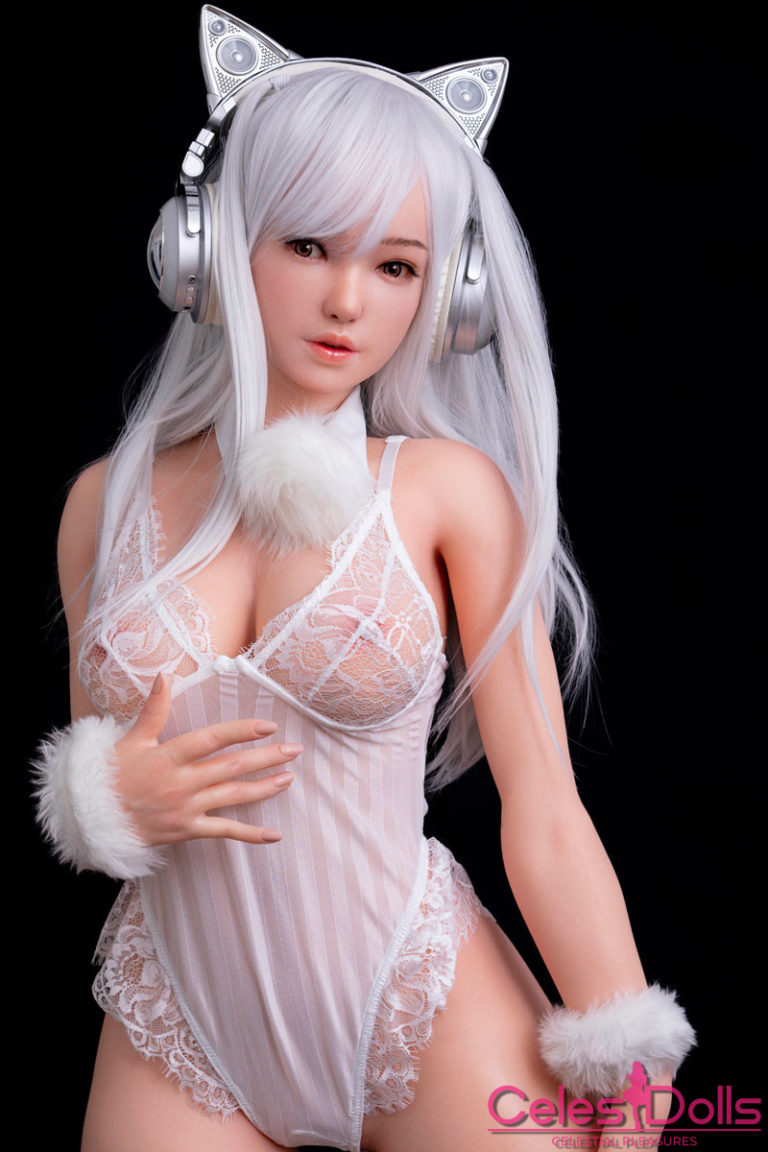 Sino Doll is a highly innovative silicone doll brand. They are very customer-oriented and have been growing quickly thanks their interactions with the doll community. They have very unique faces and bodies, including their hyper-realistic Top-Sino line, which has some of the best-looking heads to date.
Pros:
High Quality Material
Realistic and Cute Face Designs
More Affordable than other Silicone brands
Innovative options such as "Standing Feet without Studs," Textured Skin, & Implanted Hair
New Top-Sino Dolls are Very Realistic
Cons:
Their RSS Makeup is very expensive and temporary (won't look as good without it)
Top-Sino Bodies Have Poor LHP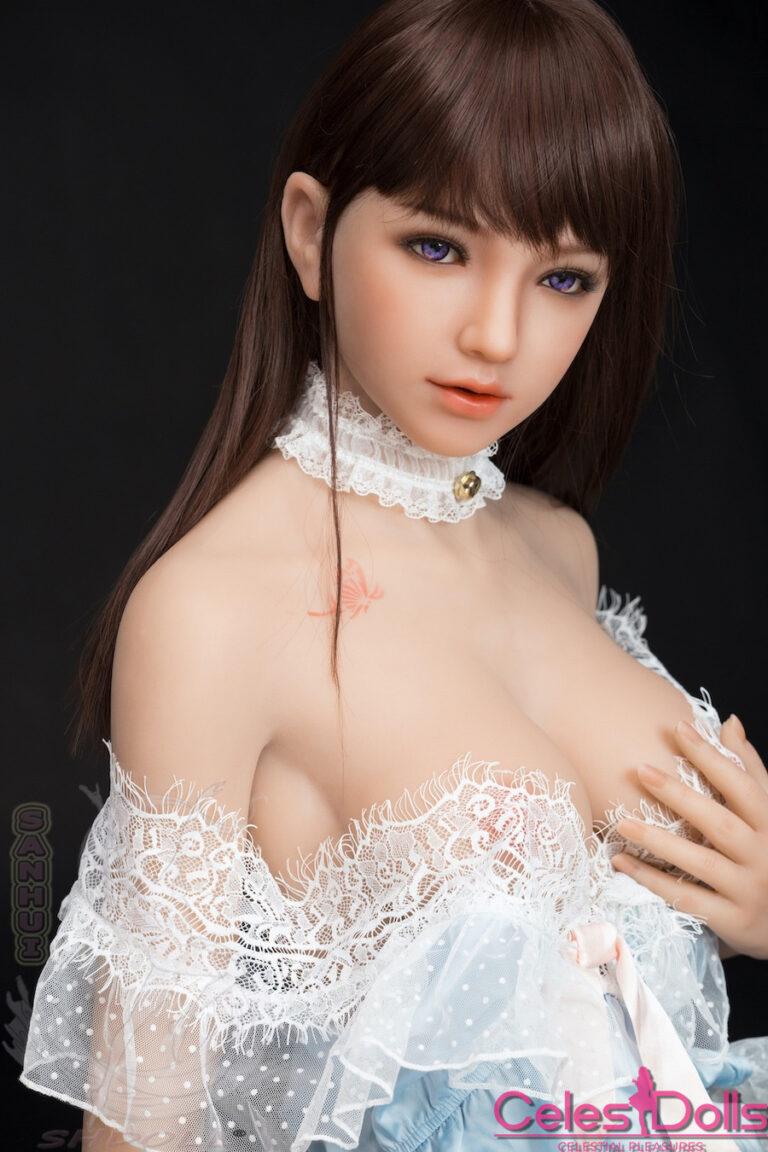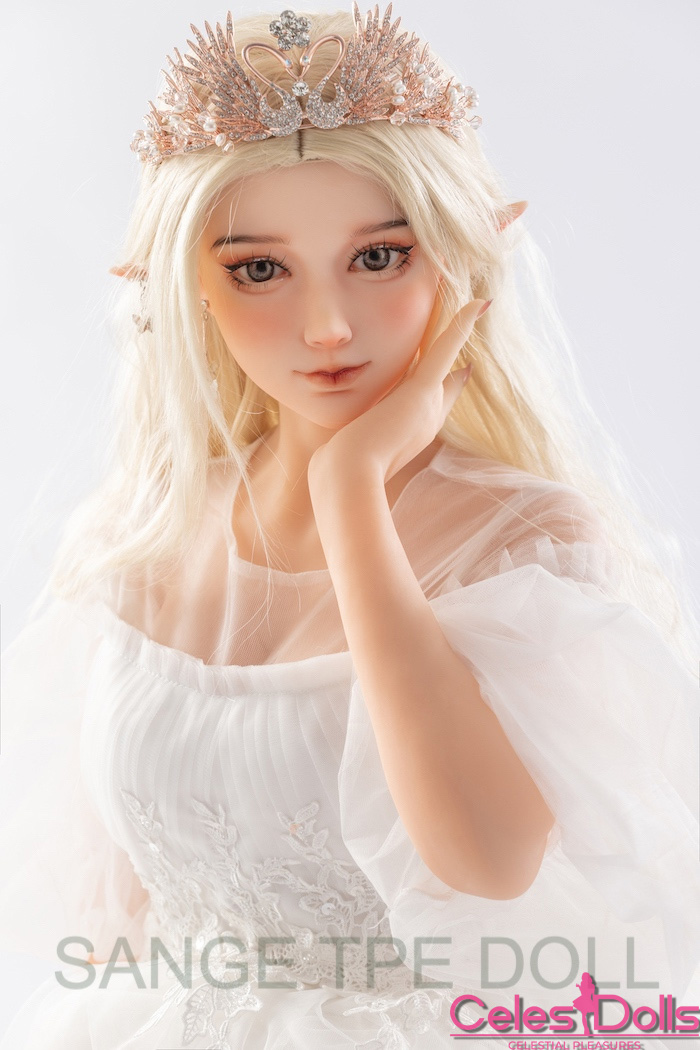 SANHUI is a popular silicone doll brand best known for their distinctive anime-inspired faces. If you've been looking for a realistic anime waifu, you'll love the selection at SANHUI. They have started making more seamless neck and TPE dolls lately.
Pros:
High Quality Dolls
Cute, Anime-inspired Faces
Soft Belly and Butt Implant Options
Some of Their Dolls Have Seamless Necks (AIO)
Recently Released Some Dolls in TPE
Cons:
Limited Heads from Choose From
Not everyone will like the anime-style faces
EXDOLL (Previously known as DS Doll in the West) was once the most popular Silicone doll brand (directly competing with RealDoll). They make incredibly realistic faces and have been in the business for almost 10 years. They specialize in mainly Asian faces, and are one of the most realistic face designers out there. 
Pros: 
High Quality Dolls
Realistic Faces and Bodies
Their RealClone Series are AIO and Look Super Realistic
One of the Few Companies Working on AI and Robotics
Cons:
Very Expensive
Mainly Asian Faces (Not necessarily a bad thing)
Only Petite Bodies are Available
Very Firm Material
GYNOID Tech is one of the top silicone brands, but have fallen a bit behind over time. They have some of the most realistic and aesthetically-pleasing faces and bodies on the market. With natural skin texture, articulated hands, and super realistic hands and feet, they are still one of the top silicone brands available.
Pros:
High Quality Material
Very Realistic Looking Faces and Bodies
Textured Skin with Natural-Looking Pores and Blemishes
Very Realistic-Looking Hands and Feet
Cons:
Very Expensive
No Oral and Anal Functions
Falling behind other brands due to slow releases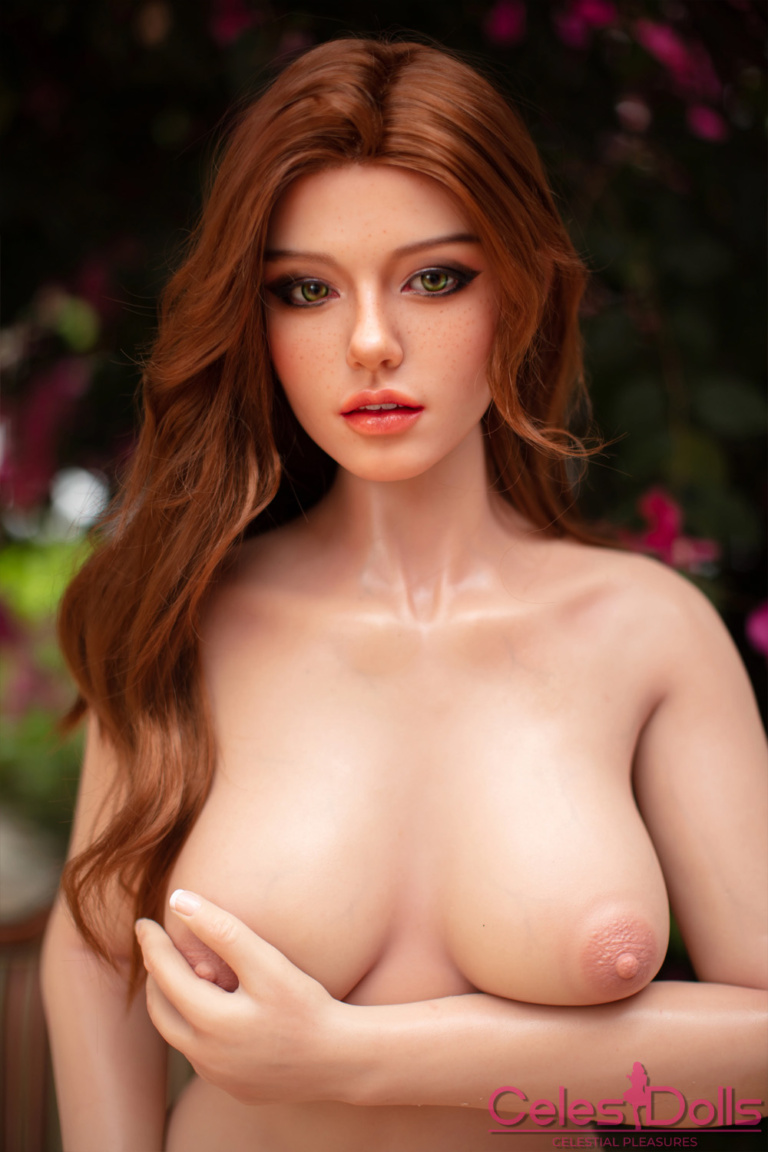 Starpery is a popular silicone brand with realistic European/Caucasian faces. Although they have Asian faces as well, their beautiful Western faces are their main attraction. Like Zelex, they focus on tall dolls, including slim and BBW bodies. They offer both silicone and TPE options, with unique makeup such as freckles and tan lines.
Pros:
High Quality Dolls
Realistic Faces and Bodies (with Western Appeal)
Dolls Closely Match the Promo Photos
Unique Options such as Tanlines, Veins, & Moles
Articulated Fingers Option & Weight Reduction
Cons:
Pricing can be misleading due to the TPE body being selected by default
Tearing issues with their TPE in the past
Increasing negative reviews regarding quality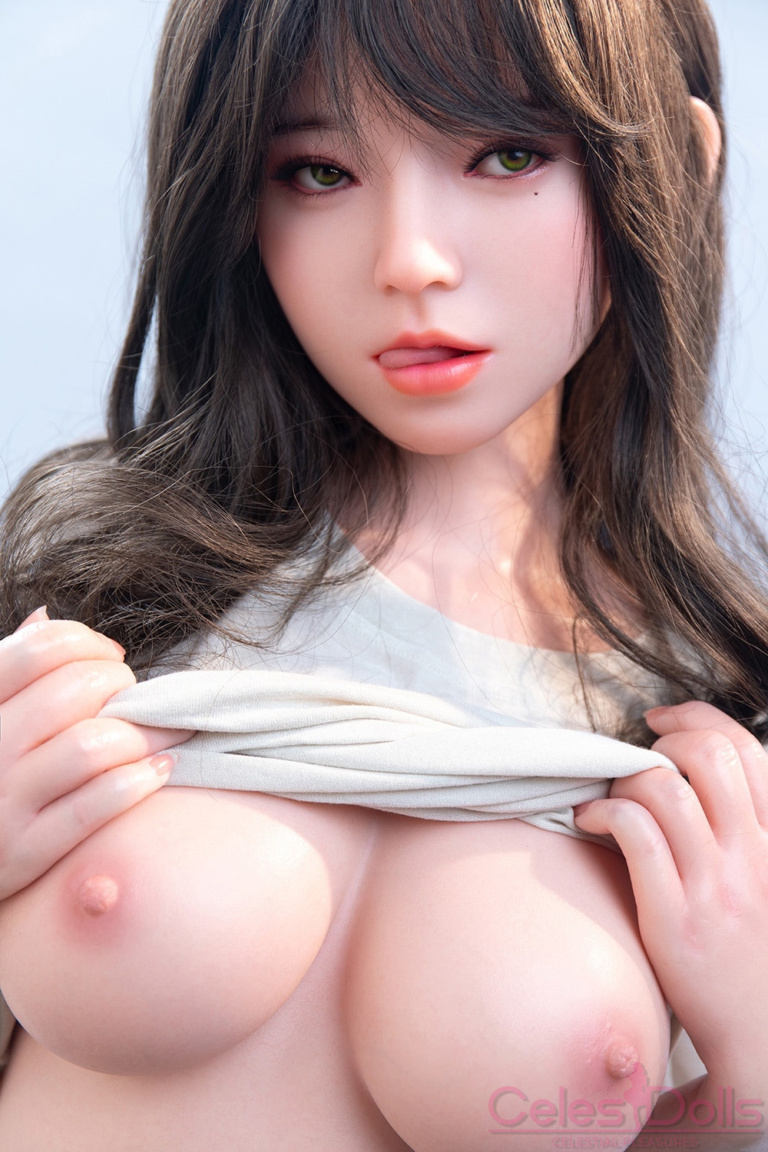 TAYU, also known as Art Doll, is a relatively new silicone sex doll brand. They're most known for their innovative, lightweight dolls which are not only light, but soft. They have all the bells and whistles of high-end dolls such as textured skin, implanted hair, and articulated fingers. Recently they released a 161cm body with an ultra-realistic vagina. Currently, they're one of the most innovative silicone brands.
Pros:
Lightest Silicone Dolls in the Market (155cm: 23 kg/50 lbs, 170cm: 32 kg/70 lbs)
Soft and Durable Despite Being Light
Less Noticeable Neck Seam
Soft vagina, anus, breasts, butt, and thighs options
Free Realistic Body Painting by Default
Cons:
Limited amount of reviews
Few heads to choose from (mostly Asian heads)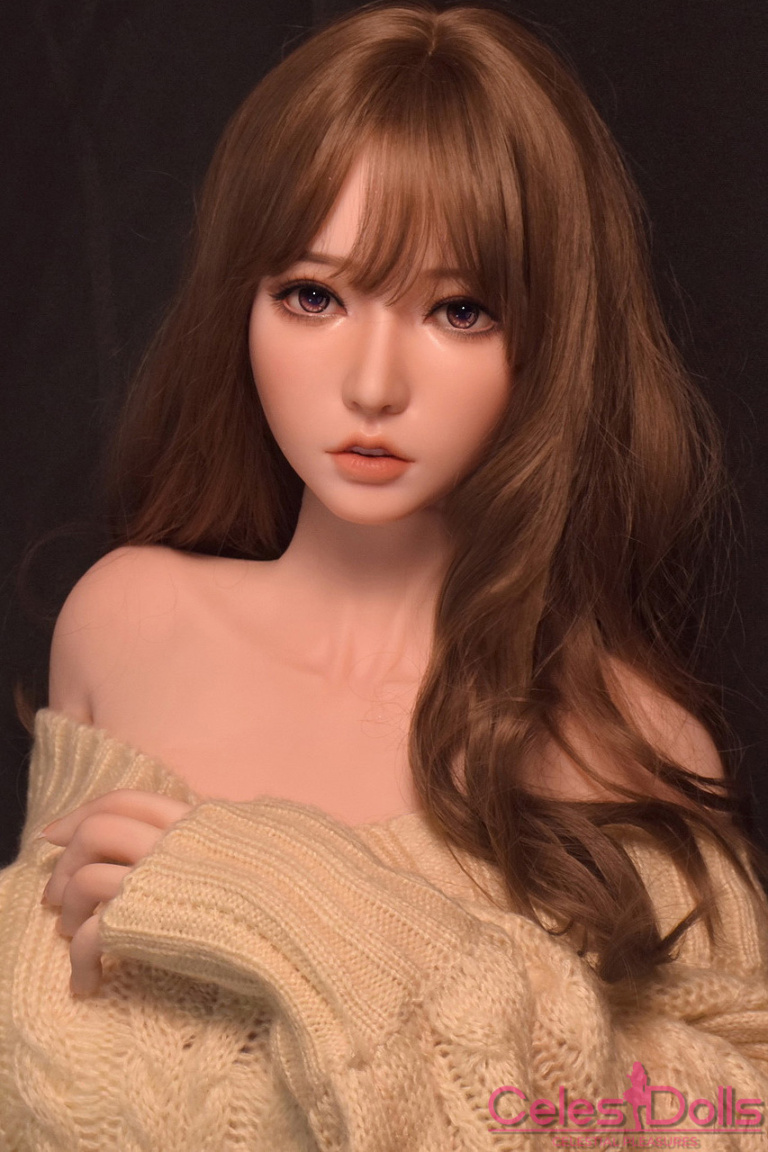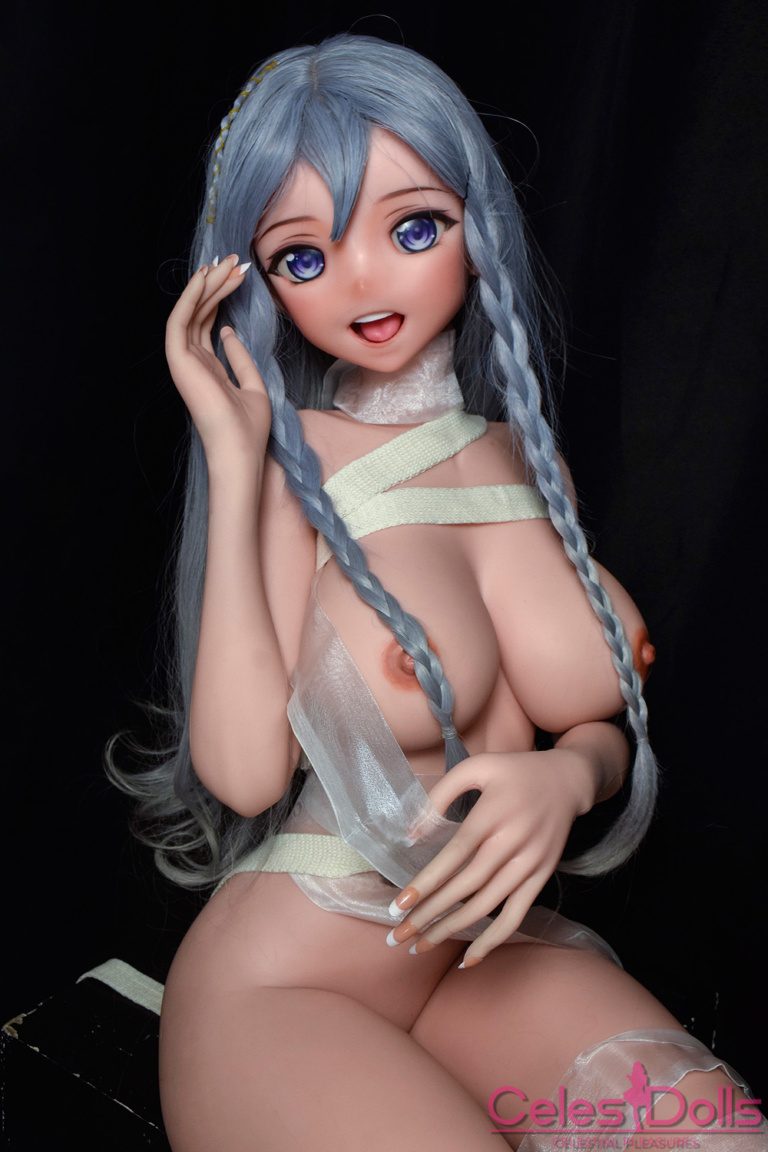 Elsa Babe is a fast-growing brand that specializes in a wide range of silicone dolls. Their heads range from photorealistic to anime to everything in between. They even have furry/animal heads. They're not afraid to push the boundaries with their designs, and have their own unique style. Video game, anime, and elf lovers will like Elsa Babe in particular.
Pros:
High Quality Dolls
Unique, Anime & Realistic Faces and Bodies
Relatively Soft Silicone Material
Breast Size Options For All Their Bodies
5 Unique Vaginal Textures to Choose From
Realistic-looking silicone teeth and tongue
Better Removable Vaginas than Other Brands
Cons
Their vaginas look cartoony and unrealistic
Their heads tend to be fairly shiny
RealDoll is one of the very few sex doll brands made in the USA. They are most known for their realistic, high quality silicone dolls, and their AI Harmony robot. They have been featured many times in the media, and have higher standards than many other brands. 
Pros:
High Quality Material
Realistic Heads and Bodies
Advanced AI Robotic Heads (5 Different Options)
Made in the USA
Very High Quality Control
They Also Sell Male Dolls and Realistic Dildos
Cons:
Most Expensive Sex Doll Brand
Extremely Long Production and Wait Time
Their Faces Won't Appeal to Everyone
Can't Stand (Can only lay down and sit)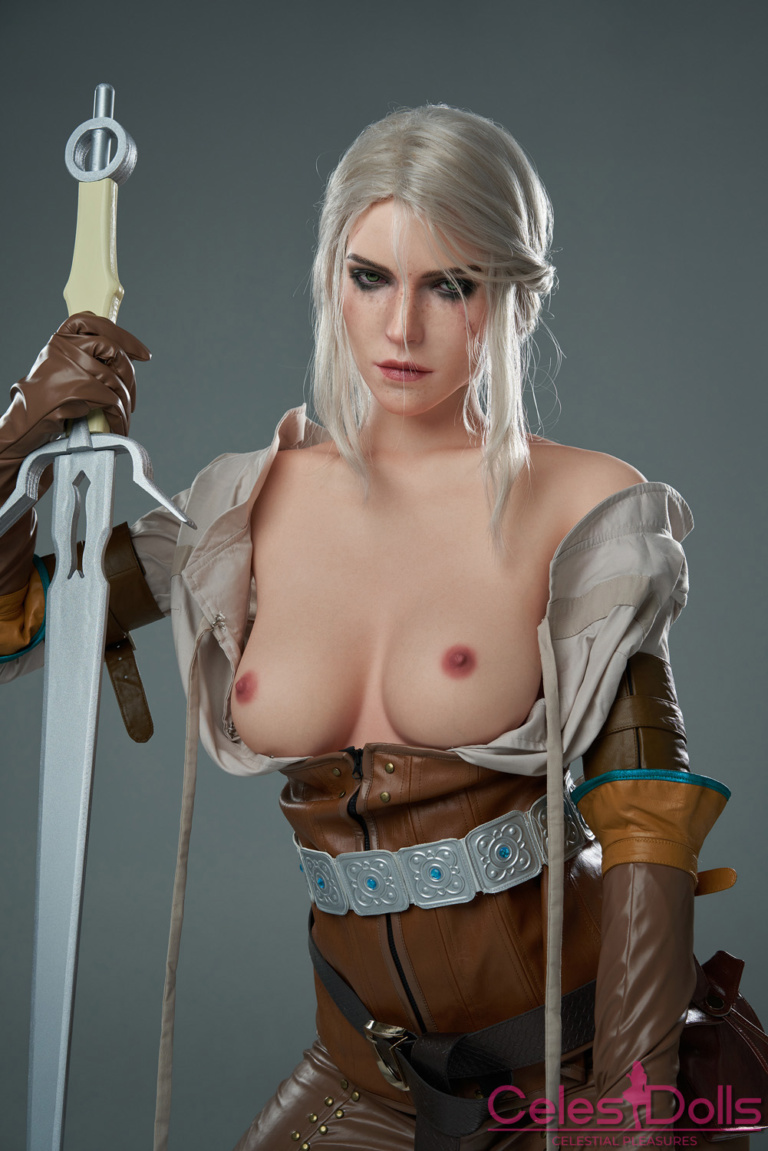 Game Lady Doll emerged in 2022 and took the doll market by storm. They specialize in highly realistic video game characters, and more recently, anime characters. Their Tifa Lockhart doll alone brought in the entire doll and gaming community with no marketing at all. Their viral dolls greatly resemble their video game counterparts, and fills a previously untapped niche.
Pros:
Beautifully sculpted heads that resemble video game characters
The only brand making video game sex dolls
Some heads have oral structure & moveable jaw
Listens to community suggestions for new characters
Cons:
Limited body types (not customized for specific characters)
Head/Neck connection is a bit jarring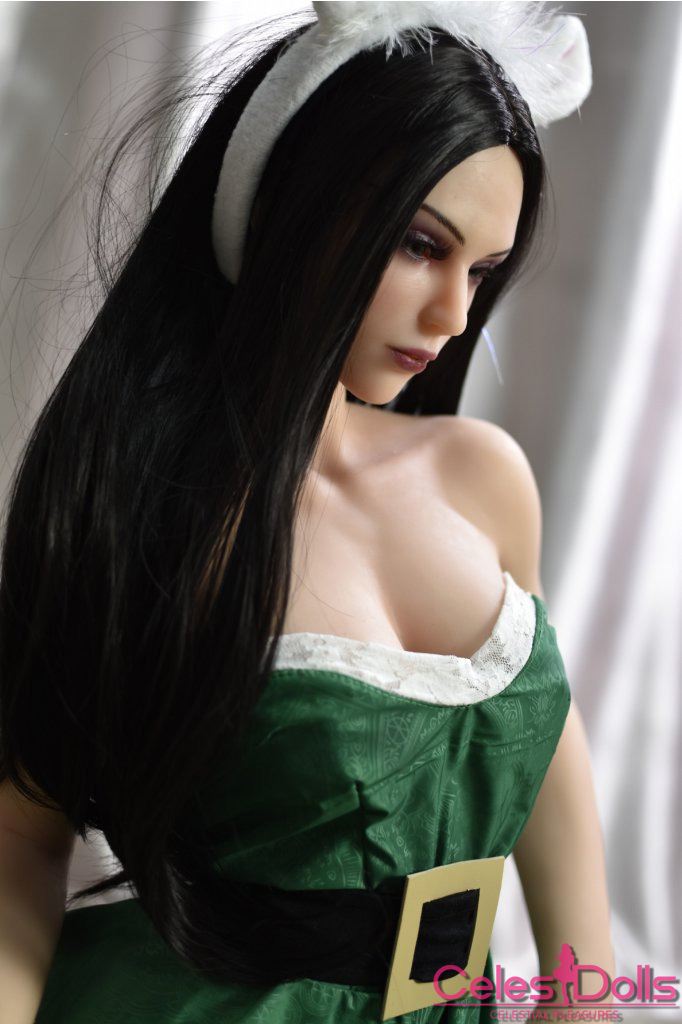 JM Doll is a lesser-known brand that makes excellent silicone dolls. They specialize in smaller sized dolls are are most known for their mini dolls ranging from 65-105cm. They do make taller dolls as well. Previously, they were hard to find and order from, but now many vendors started carrying them.
Pros:
High Quality Dolls
Mini Sex Dolls (65cm, 75cm, 80cm, 105cm)
Cute and Interesting Designs Including Elves
Affordable Prices
Clothing and Accessories that Fit the Small Dolls Can Be Purchased
Cons:
Their 65cm Chloe doll has a wire skeleton
Their dolls are more cartoony/fantasy than realistic (not necessarily a bad thing)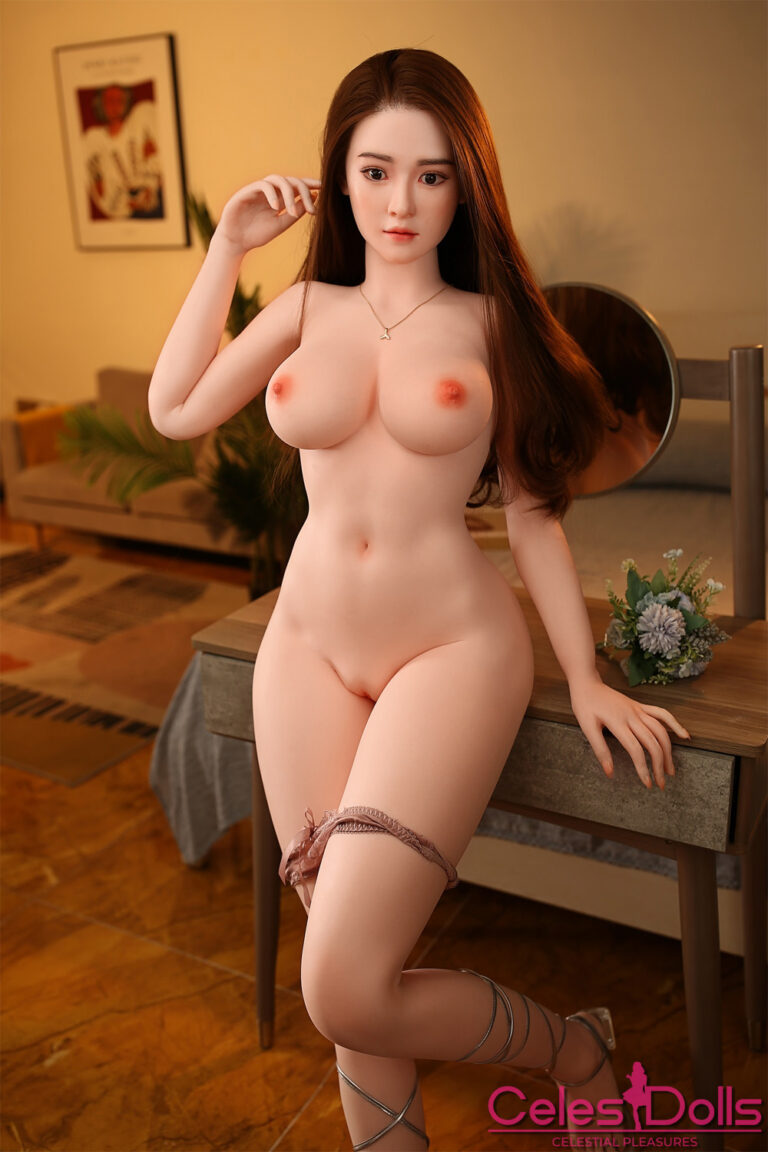 Future Doll is a relatively new brand founded in 2020. They specialize in affordable silicone sex dolls and offer most of the same features as the more expensive brands. Because they are very new, there is very little information about them at the moment, but the few reviews seem positive.
Pros:
High Quality Material
Realistic Heads and Bodies
Reasonably Priced Silicone Doll Brand
Features such as Skin Texture, Implanted Hair, Veins, and more
Cons:
Mostly Asian Faces
Very Few Reviews Online
No Interaction With the Doll Community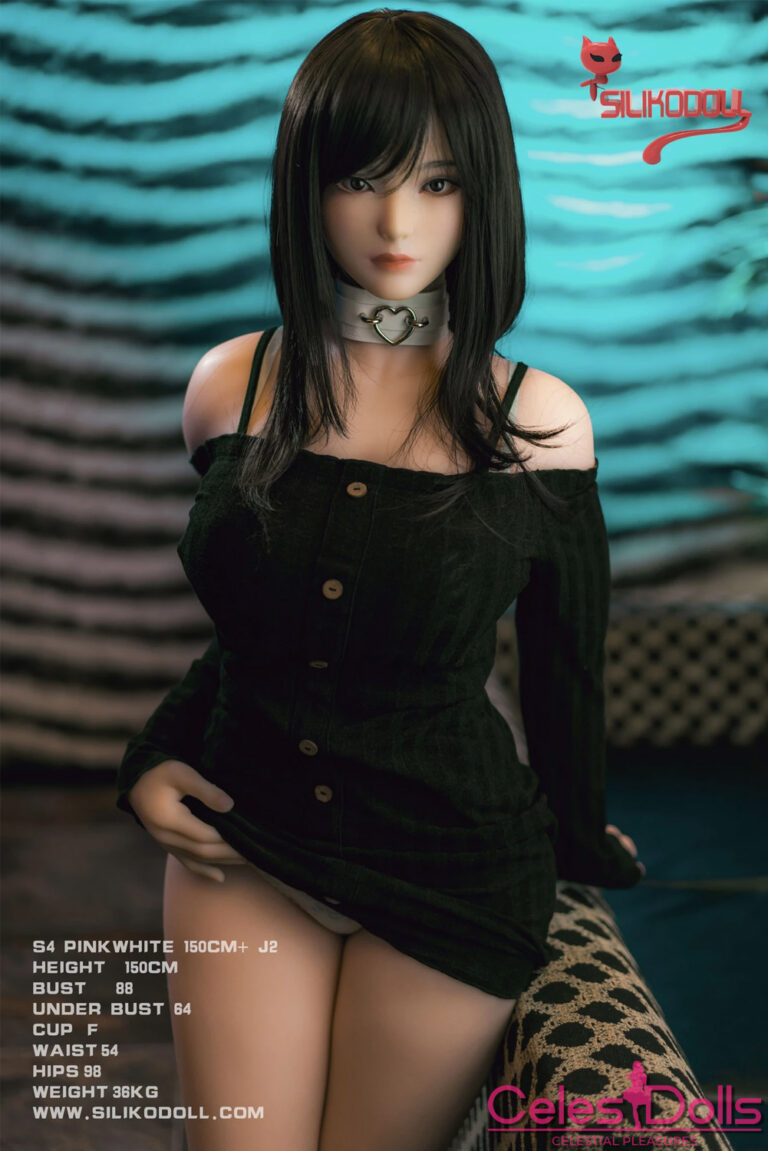 Siliko Doll is a relatively new Silicone sex doll brand. They offer realistic sex dolls with skin textures, veins, and body painting by default. Many of their dolls are Japanese-inspired but they also make Western heads as well.
Pros:
High Quality Dolls
Pretty and Realistic Faces
Detailed Skin Texture, Veins, and Body Painting
Hard Hands and Feet, and Implanted Hair Options
Cons:
Limited Doll Selection
Not Many Reviews Available
No Oral Function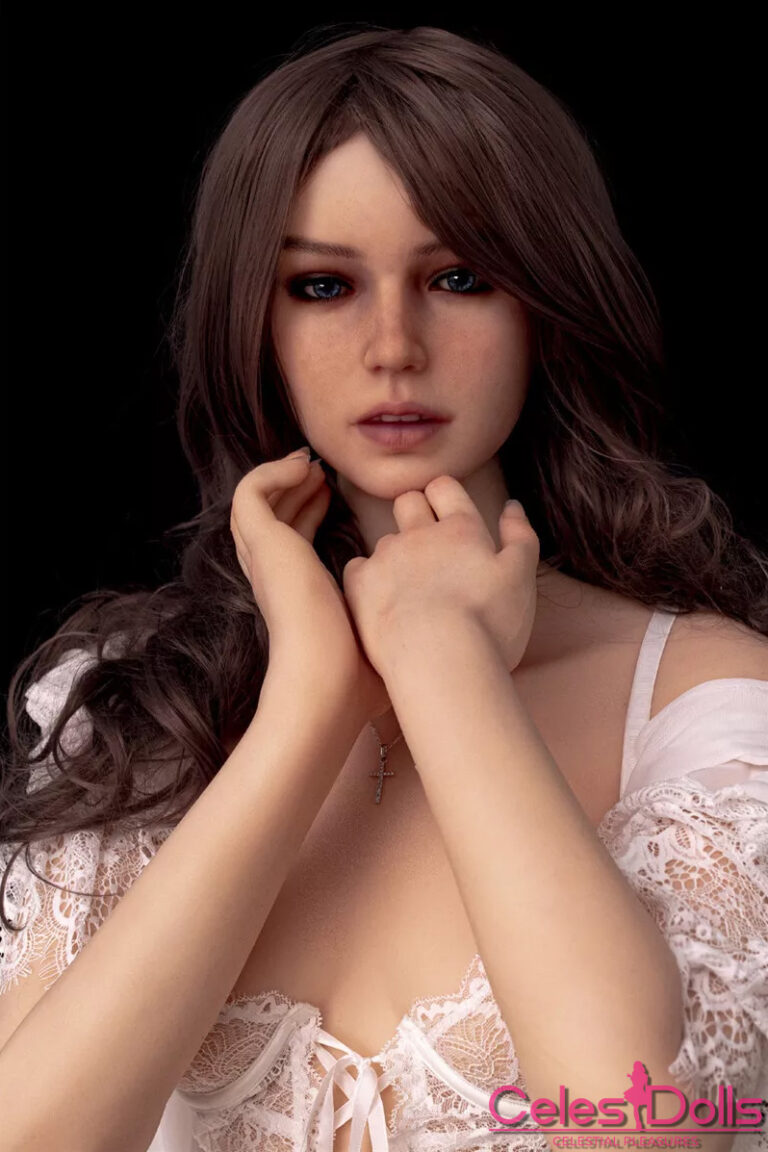 XYcolo is a fairly new Silicone sex doll brand with very attractive dolls. Some of their dolls aim to be realistic, while others aim to look more cartoony. They have received a lot of praise from the doll community on TDF. Their innovative Organic Silicone dolls are lighter weight, and holds makeup and paint for much longer.
Pros:
High Quality Material
Very Realistic Faces and Bodies
Softer Than Some Other Silicone Brands
Details Such As Skin Texture, Veins, and Detailed Feet
Unique Organic Silicone Blend
Their Salesperson is Very Active on TDF
Cons:
Not Many Vendors Carry This Brand
Some Heads Don't Have Oral Function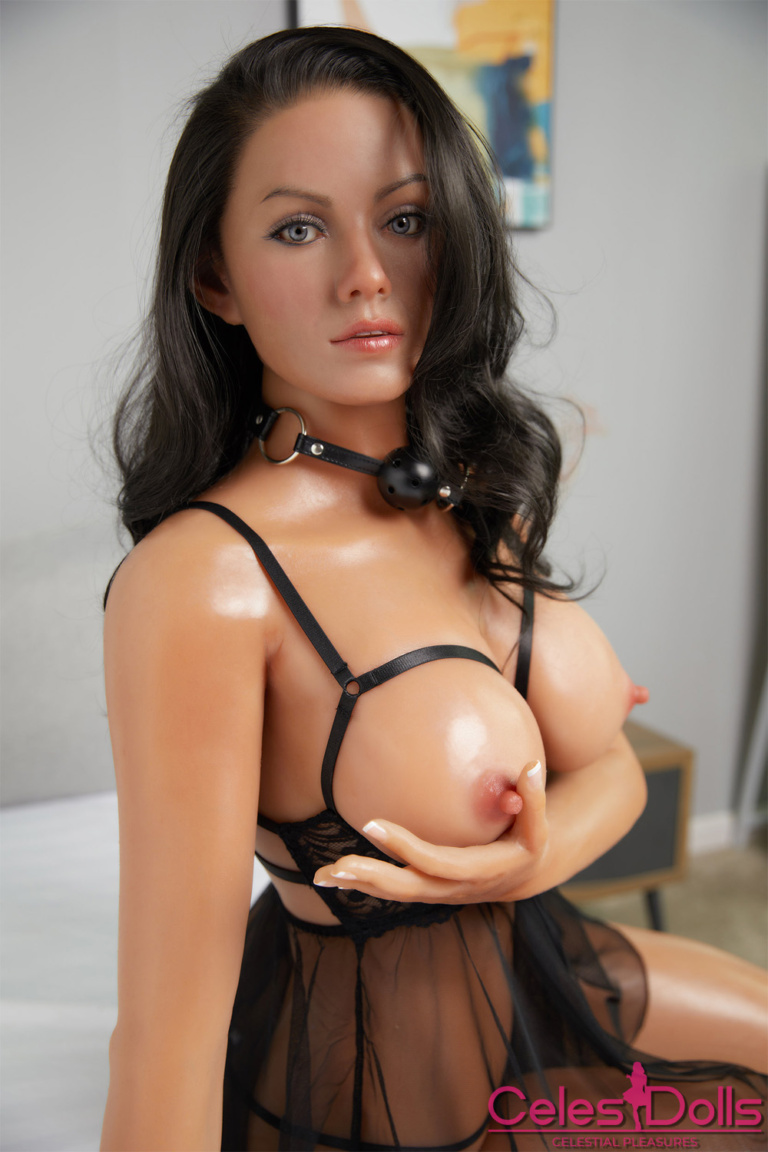 Known as CST Doll in the West and BBdoll in Asia, ChunShuiTang has been around since 2003. They specialize in affordable, yet high quality, silicone dolls for the Asian market. Most recently, they started a heavy marketing push in the West. They have beautiful, realistic sculpts that appeal to people worldwide. Currently, they offer the biggest bang for your buck when it comes to silicone dolls.
Pros:
High Quality Silicone Dolls
Very Realistic Faces and Bodies
Affordable Prices
Cons:
Very Few Vendors Carry Them
Limited Body Types
Limited Reviews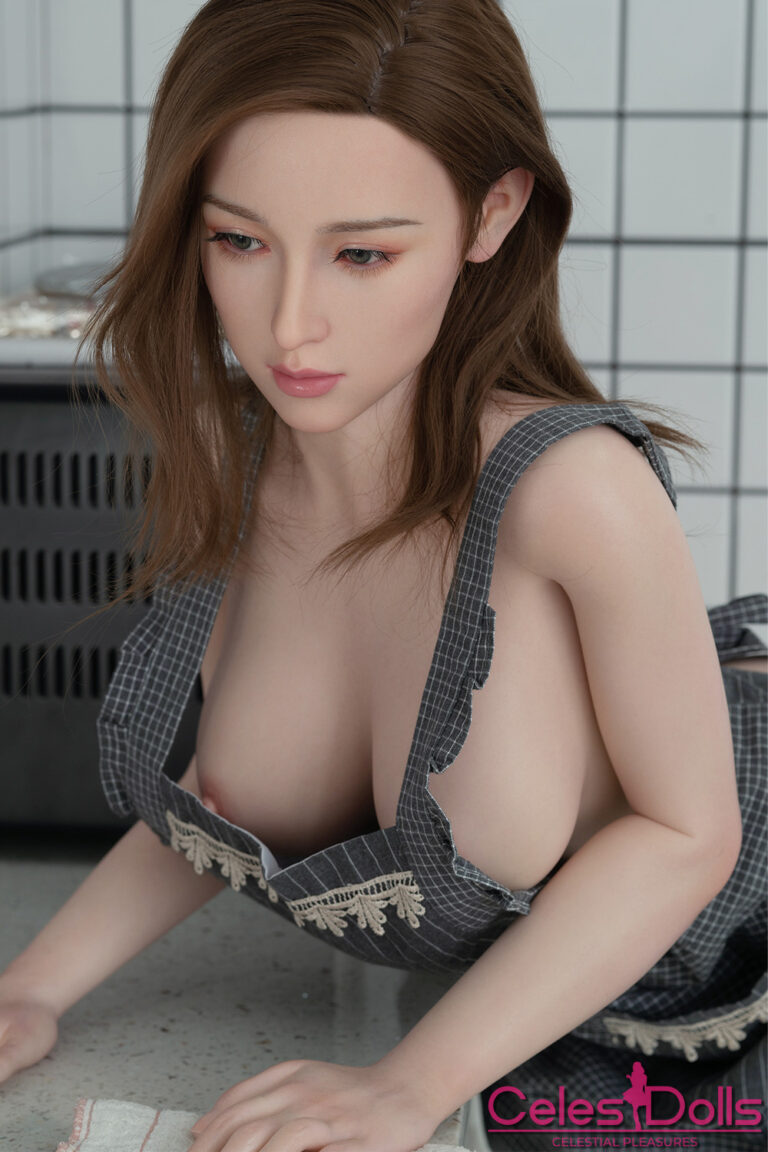 Zelex has been around since 2017, and has risen in popularity quickly. They own the subsidiaries WAXDOLL (Silicone) and AXB Doll (TPE), which offers two different styles of dolls. The main Zelex brand specializes in tall and realistic dolls at affordable prices. They're considered the best-bang-for-your-buck when it comes to full-sized silicone dolls.
Pros:
High Quality Dolls
Beautiful and Realistic Faces and Bodies
Affordable Prices for Tall Silicone Dolls
Inspiration Series Dolls with Oral Structure, Removable Labia, Kneadable Butt, and More
Best-Bang-For-Your-Buck Silicone Brand
Cons:
Some of their photos are very edited or photoshopped
Some people don't like the overly realistic bodies