Piper Doll, one of the top TPE sex doll brands, released their first Silicone doll in May 2020. Since then, many have been wondering whether the new 160cm silicone Akira doll is worth buying or not. Is it as soft as their TPE dolls? Because almost no one owns one, these questions remained unanswered.. until now.
Previously, all we knew was that she would be taller than the TPE Akira (160cm compared to 150cm), have a seamless neck design, would weigh noticeably more (41kg compared to 32kg), and would be made of a new silicone material.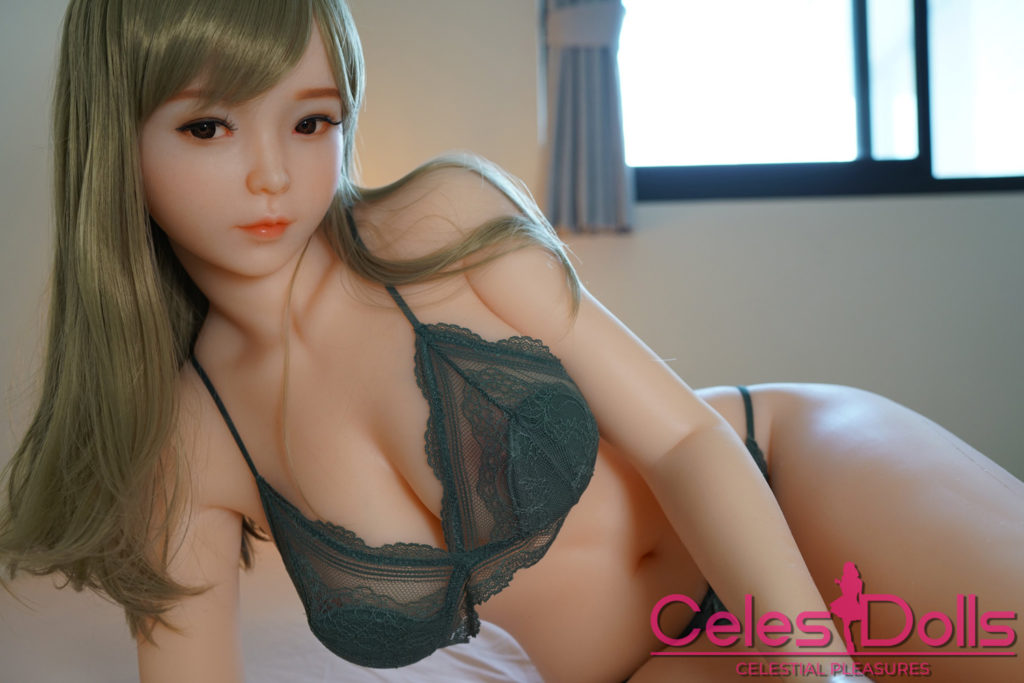 One of my previous customers who purchased a 150cm TPE B-cup Akira doll from me in the past messaged me recently and wanted to share his experience with his new Silicone Akira doll. A few months after he purchased the original TPE Akira doll, he then purchased a Sino Doll, and finally the new Silicone Akira doll. I was going to paraphrase his review for this article, but I decided to paste his full, honest review to preserve the authenticity of his words.
Note: Akira 1.0 = TPE B-cup Akira, Akira 2.0 = TPE big breast Akira, Akira 3.0 = Silicone Akira
Robert:
Hey Steven this is Robert again.
I just thought you would like to know that I ended up purchasing the new 160cm Akira.
I wanted to let you know that I was shocked by how soft she was, they really came through with her.
I was a little disappointed with a couple things on my doll though, the factory could have done a better job at spotting those issues since they are in plain sight but was not noticeable on the pictures I was sent.
Anyways I can vouch for her, the softness is near the TPE material and the vagina is actually softer then the TPE!
I had bought a sino doll a couple months ago and she is very firm except at the breast, although her vagina being the soft version does not come near the TPE or even my new Akira.
I honestly do not like the Sino Doll that much.
Anyways if you want some more info on the doll just let me know and maybe you would like to share my thoughts with the people on your site.
Steven:
Hey Robert,
Great to hear from you again. Wow, I didn't know you were building a doll harem. 😉 Thanks for the review on the silicone Akira. Not many people have her so I was curious whether she was soft or not since she is Piper Doll's first silicone doll. As you mentioned, silicone dolls (such as Sino Dolls) tend is be much harder than TPE. Good to hear that the silicone Akira is actually soft (which is to be expected from Piper Doll). Just curious, which website did you buy her from?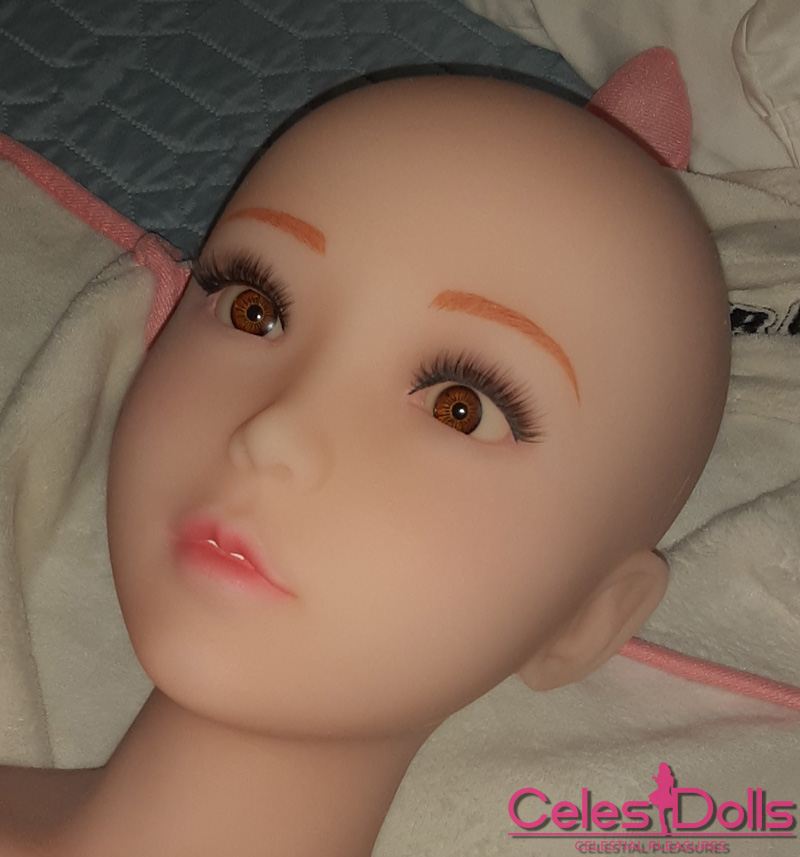 Robert:
I purchased from SRSD, but not really a fan of the customer support. I had also bought the Sino doll from them and I didn't really care for it and still do not prefer the bolt on dolls. But I guess you would like to know more about the Sino pros and cons. Well I will tell you that the ultra soft vagina feels nice but little bits of the silicone have been coming out after the second use. The doll has a tendency to need powder more often which I guess is a thing with silicone anyways since akira 3.0 needed a few touch ups. It is very firm but the legs, arms and neck are somewhat softer then the head and chest areas. The doll is not very nice to sleep with because of the firm body and is not enjoyable to kiss either. I also got the standing without studs and it works very good but the feet are horrible looking at the ankles and will require socks. At first glance from the photos online from the sino doll website I liked what I saw, she is pretty to look at and has a nice shape but has not a bit of ass. Anal with her is "ok" but not the greatest since the cavity is wide and feels very rough even with lube. Overall vaginal sex with the doll is a job and most people will need to raise her with a pillow to enjoy her. Also her painted areas started flaking off mainly her vagina area after a couple times of use. Shipping was extremely long with the Sino doll as well and also they got my order somewhat messed up and were planning to send me the wrong wig.
So far from what I can tell the new Akira is my new fav out of the 1.0 and 3.0. I can compare both of them for you and you can make a post since I own both first hand
So I can say the build quality is the same for both dolls from what I gathered. I have the standing feet on the 1.0 but I did not get it on the 3.0 and she stands up ok for a little while, but I noticed a tear on her foot already but I think it was already there since it is deep. Much like when I got the 1.0 the 3.0 had some paint errors. Maybe because the factory is rushing these out the door and not doing very good with checking them over before shipping. Now the softness is great on the TPE version and the Silicone version is near the softness of the TPE. I think if the doll had a little more of the soft silicone it would be nearly the same as the TPE but I have no complaints with it. Both dolls seem to be nice to sleep with but the TPE version is nicer to snuggle with due to the softness. You can definitely tell the 3.0 is more realistic then the 1.0 but they both look real in terms of features. Going onto the breast, the 1.0 has small breast and are solid and the 3.0 has hollow breast. I can not compare the 2.0 to the 3.0 since I do not own it but I can say that the solid on small breast is the best option since the hollow breast of a sino doll is not nice to grab due to the size. Now the breast on the 3.0 are very nice to grab and jiggle just like in the videos they posted online and would tell anyone with the big breast to get hollow. The shape is amazing on both the dolls but the ass is much nicer to grab on the TPE, this is something I wish they had done with the silicone version to be honest. Both dolls are nice to kiss but as we know the 1.0 had oral sex and the 3.0 doesn't, I have never used the oral function on any of the dolls so I could not tell you how 1.0 feels. I noticed that the 3.0 vagina is much softer inside then the 1.0. Anal unfortunately I can not say anything about. Some nice features that came with the 3.0 were the veins in certain areas and the rotatable eyes which 1.0 and 2.0 did not have. the hands and feet are also much nicer on the 3.0. There are some areas that have painted effects like her lower back to butt and blush. Overall the details I seen on the 3.0 are much nicer. Now the big concern I saw online was due to the weight. The doll is heavier then 1.0 but I can say the 3.0 is easier to move since it is more firm and doesn't wobble around as much. I think both dolls have their own characteristics, I like both of them honestly but I do now prefer the 3.0 over the 1.0. Another plus is that the silicone doll was easier to bath over the TPE since the doll has no bolts sticking out of her feet. I just stood her up in the shower and rinsed her off then washed her with shower gel and rinsed her again. I would recommend that they bath the doll when they get them and then use powder after drying.
I guess you can share my thoughts on both topics, I can update you later after I have had her for a while.
Robert:
Forgot to mention that they both did not smell and the sino doll does smell when you get it. My sino still smells even after 2 washes and about 2 months with her. I hope they add some kind of ai to the 3.0 and do a feature like sino with the standing feet without studs. I think if piper doll did those features that they could do it better then sino doll overall.
Steven:
Thank you very much for the detailed review. Lots of useful info that will help my readers and future doll owners. Sorry to hear about your negative experience with Sino Doll and SRSD. I will tweak my blog a bit based on your experience (lots of useful information) and I'll make a blog post about it. In my opinion, SiliconeLovers and SexDolls-Shop have the best customer service at the moment. I thought SRSD was decent, but I have been hearing negative things about them lately.. Did you also buy the silicone Akira from SRSD?
I always recommend getting the standing feet option because it has more possibilities. Dolls with normal feet really shouldn't stand because the weight of the doll crushes the bottom of the feet, which can cause damage. Standing feet has the bolts on the bottom to take on the weight of the doll.
Robert:
You know I forgot to mention another thing, this was something I did not like about the TPE version. When the doll is standing it will shift forward, and it's because it had no stop when the feet were flat. The new 3.0 has this added so the doll won't come crashing forward. I would have got the standing option but I do not like the bolts coming through.
I will send some pics of the doll if you want? And yes I did buy the 3.0 from SRSD. They get the orders right and everything is good there. I just do not like it afterwards, the one guy that basically runs the calls and chats like has no use. He gives you a generic answer 99% of the time and always tells you to contact support by email. This makes no sense because he is suppose to be support.
Another thing that made me mad is the fact akira 3.0 had this nasty area on her back where the silicone is filled. The support team just tells me there is no way to fix it basically twice. Did not even bother asking them to at least smooth it out, I mean the customer has to be happy with the doll they receive.
I had a slightly better time with the sino doll but had issues with the support. I actually told them they had the worse support team. They take forever to help you by email and with so many people working for SRSD they should have been quicker then you. Nope, they are slower then even you sending me reply emails now. I told them you had top notch support and you were one person when you were selling.
Update: You know this 3.0 kinda feels like you are sleeping with a real person.. the 3.0 just feels like a real person when cuddling with her.
Update 2: Robert told me he successfully turned his Silicone Akira's normal feet into standing feet. The foot plate already had the holes to put in the screws (M6 – 1.0 x 20 socket head cap screws, Stainless steel 304).
Robert's comparison of his two Akira dolls.
Robert compares his Sino Doll to Silicone Akira
Conclusion
That is the end of Robert's review at the moment. From what I gathered, the new Silicone Akira is very soft, almost as soft as the TPE version and softer than Sino Doll. The slightly added firmness supposedly makes her easier to move around, and the silicone Akira has the softest vagina texture. Robert later told me that Silicone Akira felt like sleeping and snuggling with a real person. The softness of the original TPE Akira made her very nice to snuggle with, but it seems the Silicone Akira is even more realistic in every way. Overall, it seems the Silicone Akira is a great choice due to its realistic appearance and feel, and it is softer than other silicone doll brands. Also it does not come with any smell.
In addition, based on Robert's review of SRSD, I have removed them from my list of trusted vendors for the time being because I only want vendors with the best customer service on my list. Remember my blog is to help my readers get the best sex doll experience possible, which includes picking the right vendor.
You can find Silicone Akira (3.0) on SiliconeLovers here: https://celesdolls/p/SiliconeAkira
If you want to share a review with us, feel free to contact me at steven@celesdolls.com. Thank you for reading.